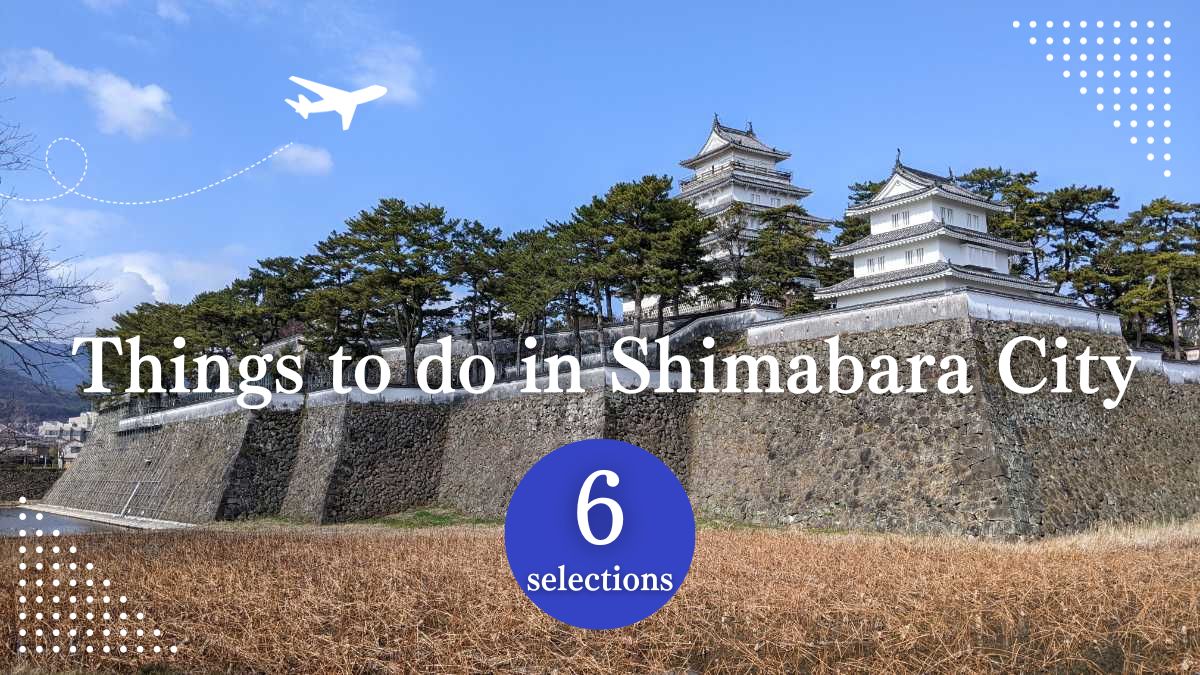 Hello. This is Satoshi.
In this article, I will introduce things you must do when visiting Shimabara City, Nagasaki Prefecture for sightseeing.
Shimabara, a town where volcanoes and people coexist
Shimabara City is located in the eastern part of the Shimabara Peninsula, Nagasaki Prefecture.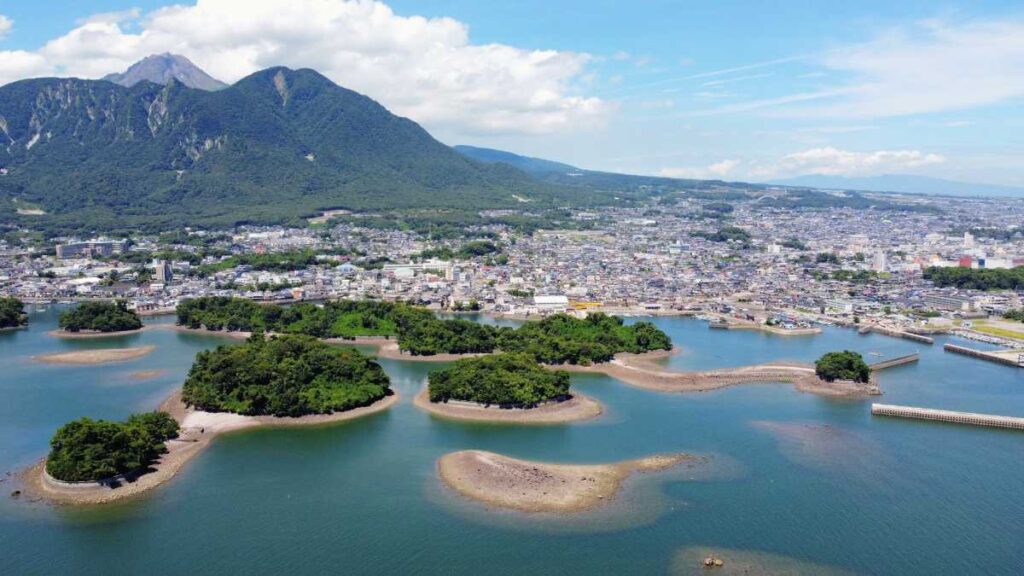 The Shimabara Peninsula is made up of three cities: Shimabara City, Unzen City, and Minamishimabara City.
Shimabara is a peninsula created by volcanic activity. In modern times, a volcanic disaster occurred at Mt. Unzen on the Shimabara Peninsula from November 17, 1990 to February 1995. The eruption continued for four and a half years, making it the worst volcanic disaster in Japan's modern history, with 41 people dead, 3 missing, 12 injured, and 2,511 buildings damaged.
However, volcanoes do not only pose a threat to us.
Hot springs, spring water, nature, and history. People live here enjoying the various benefits created by volcanic activity.
This time, we will introduce 5 places you should visit when you come to Shimabara City!
Feel the history at "Shimabara Castle"
Shimabara Castle is a landmark for residents.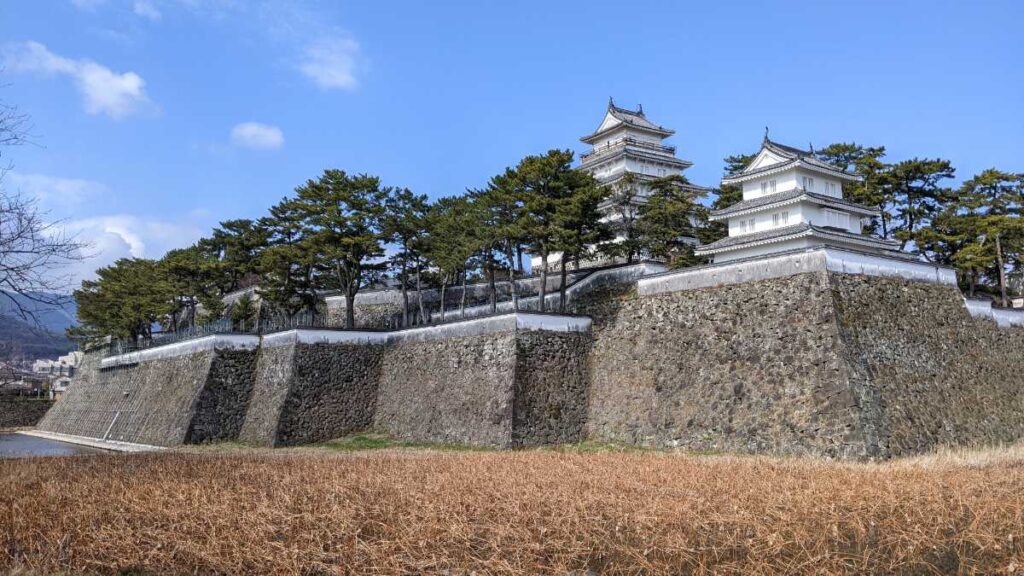 Shimabara Castle is a historical building that was one of the settings for the Shimabara Rebellion. The Shimabara Rebellion was a large-scale rebellion by Christians and farmers that occurred in the early Edo period.
The Shimabara Rebellion was an uprising of Christians and farmers in reaction to the oppression and heavy taxation of Christians by Katsuie Matsukura, the lord of the Shimabara domain.
If you want to climb the castle tower, you will need to pay an additional fee.
Address
1-1183-1 Jonai, Shimabara City, Nagasaki Prefecture
TEL
0957-62-4766
Opening hours
9:00~17:30
closing day
No holidays
Admission fee
Adults: 700 yen / Elementary, junior high and high school students: 350 yen
Groups of 15 or more… Adults: 440 yen / Elementary, junior high, and high school students: 220 yen
Discount for people with disabilities: Adults: 440 yen / Elementary, junior high and high school students: 220 yen
parking
Fares: General vehicle 500 yen, small bus 750 yen, large bus 1,500 yen, motorcycle 200 yen
※Approximately 90 spaces
facility information
Shimabara Castle is introduced in detail in this article.
Experience a tea ceremony and kanzarashi at the former samurai residence "Yuzuan"
Samurai House, located a few minutes walk from Shimabara Castle, was once built as a housing complex for samurai.
During battles, it was the residence of infantry units that used guns as their main force, so it is also called "Teppo Town."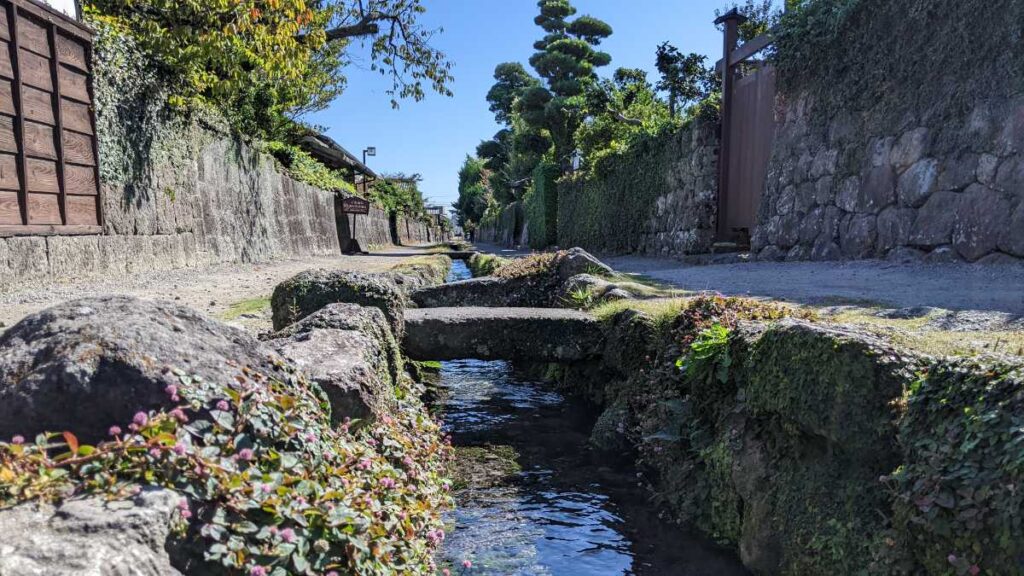 At Yuzu-an, located in this samurai residence, you can experience a tea ceremony where you can feel the spirit of Japan.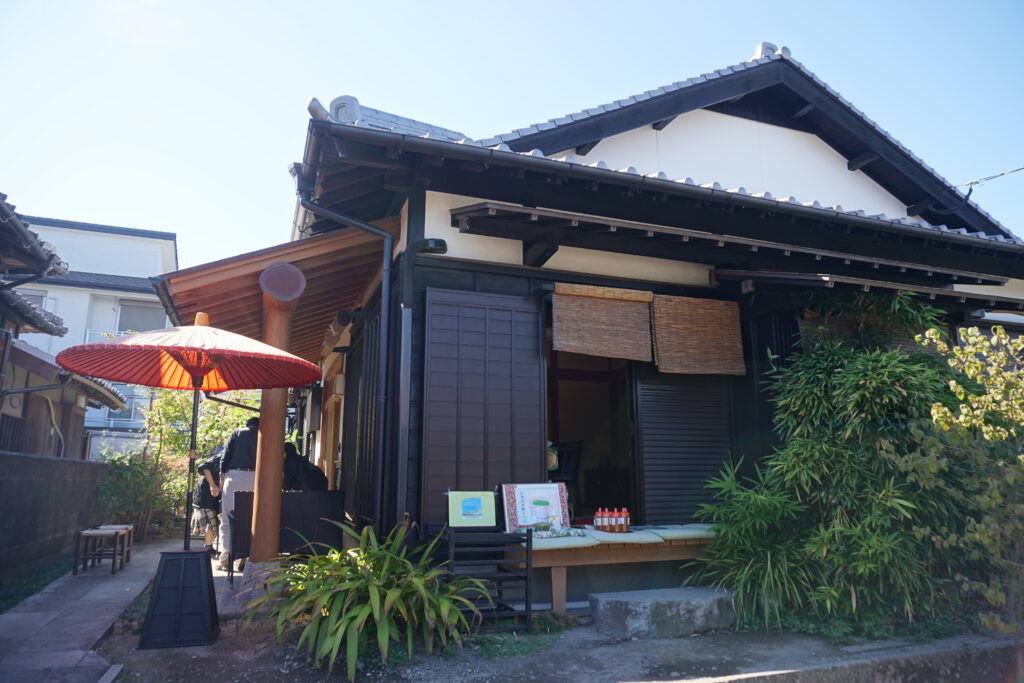 The tea ceremony is more than just making tea; it is a fusion of Zen spirituality and traditional Japanese culture.
Enjoy "kanzarashi" with the freshly brewed matcha.
[What is Kanzarashi? ]
Kanzarashi is a traditional sweet from Shimabara City. It is made from small dumplings made from shiratamako, cooled in cold spring water, and drizzled with nectar made from honey or sugar.It is characterized by its elegant sweetness that melts in your mouth and its smoothness. You can feel the simple and gentle sweetness.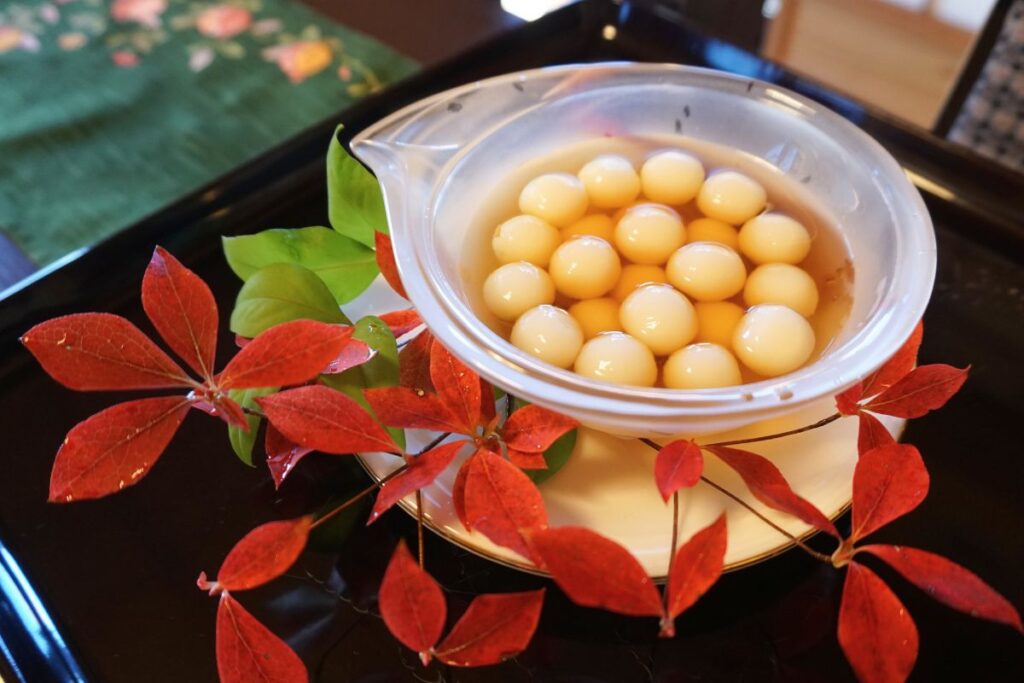 The samurai residence ruins, where you can feel the culture of Japan and Shimabara, are an indispensable place for sightseeing in Shimabara.
| | |
| --- | --- |
| Address | 1969-3 Shitanocho, Shimabara, Nagasaki 855-0052, Japan |
| TEL | 0957-71-3126 |
| Opening hours | 10:30~16:00 |
| closing day | Irregular |
| Admission fee | 1,000yen |
| parking | Please use the samurai residence parking lot. |
facility information
Feel the beauty of traditional crafts at "Inohara Hardware Store & Sabo Hayaigawa"
Inohara Hardware Store was founded in 1877.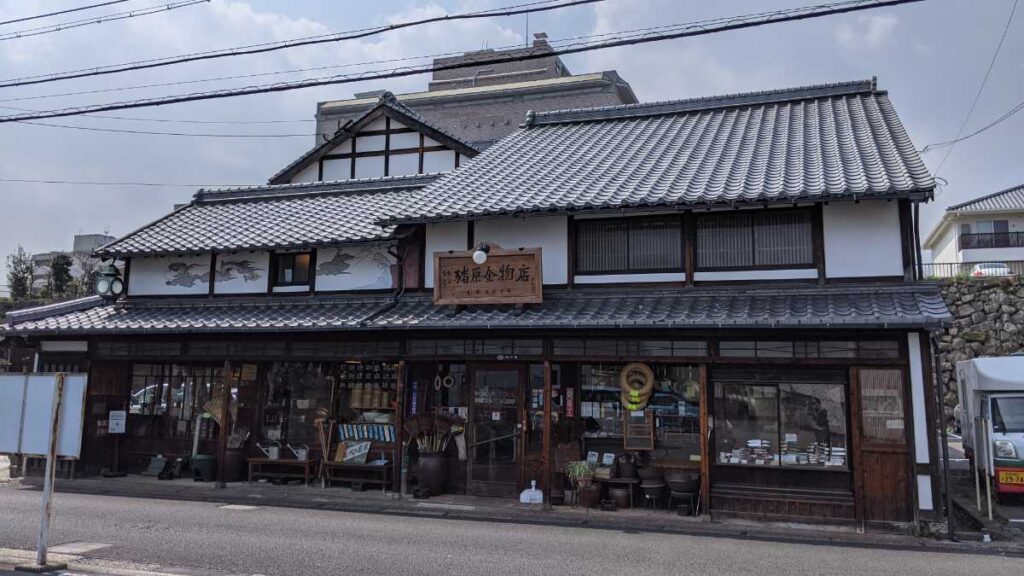 Inohara Hardware Store displays and sells high-quality hardware, and also has a large selection of rare items from the Meiji to Showa eras.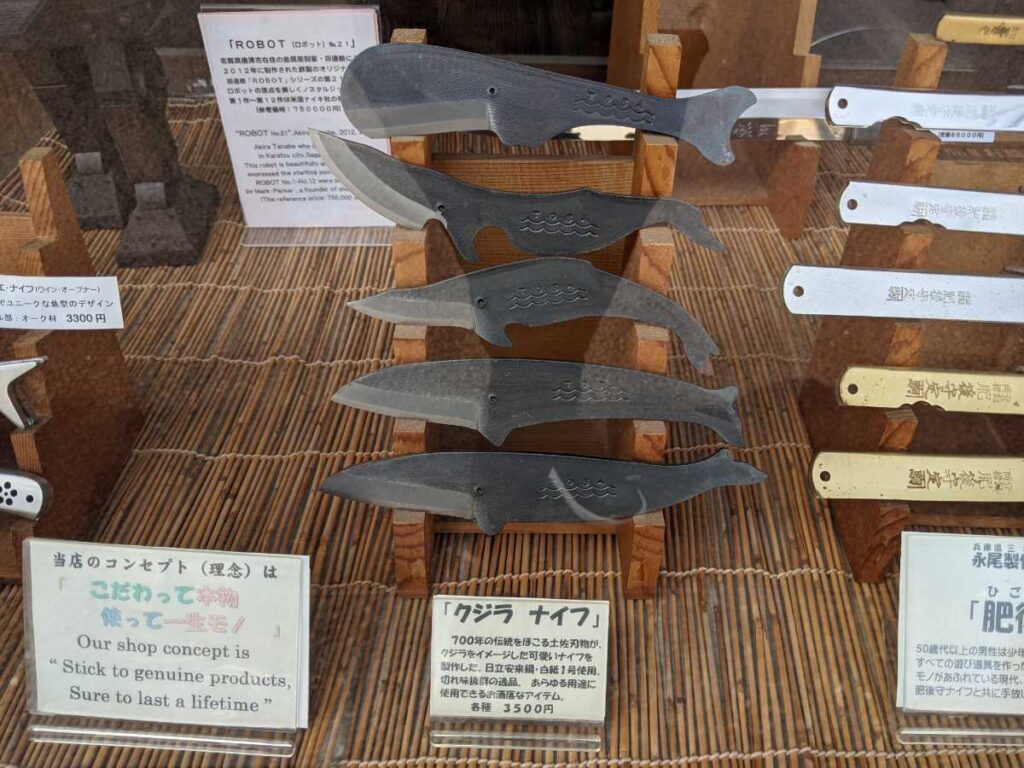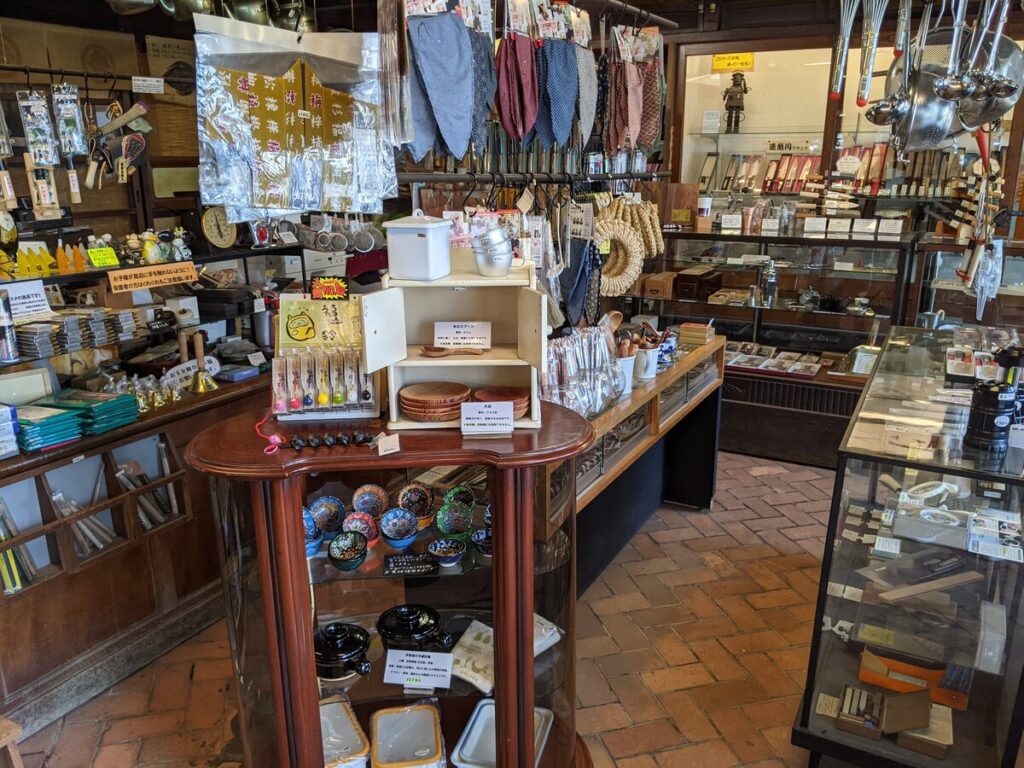 Restored townhouse from the end of the Edo period. In 2003, it was certified as a national cultural property. Workshops and exhibitions are held on the second floor, and information on culture and art is disseminated.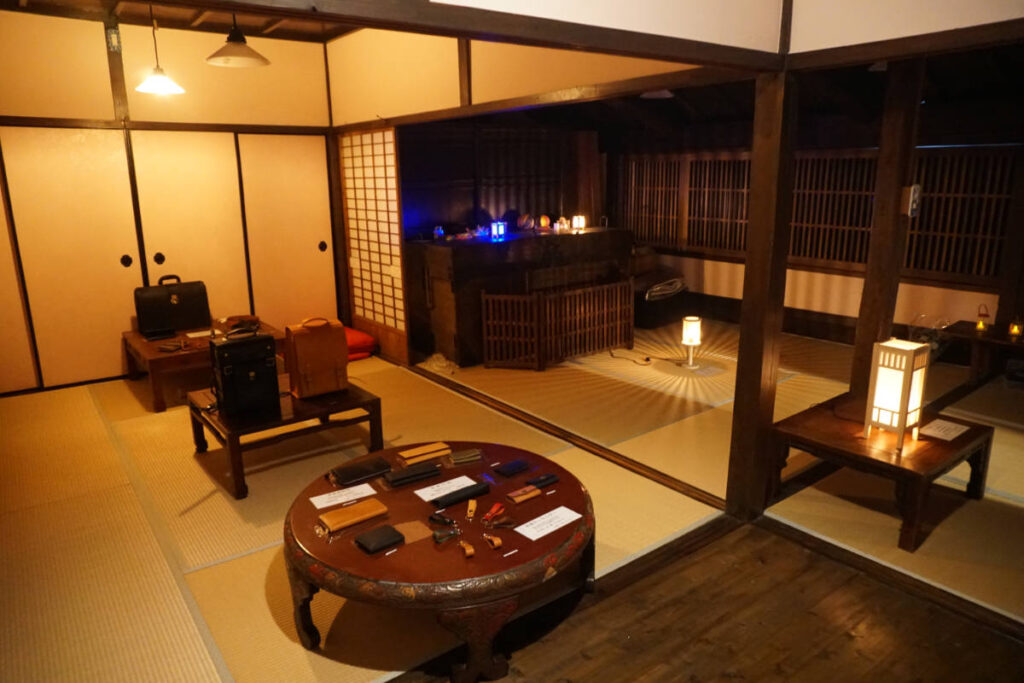 At the attached tea room, you can enjoy fresh and delicious dishes made with spring water and local ingredients.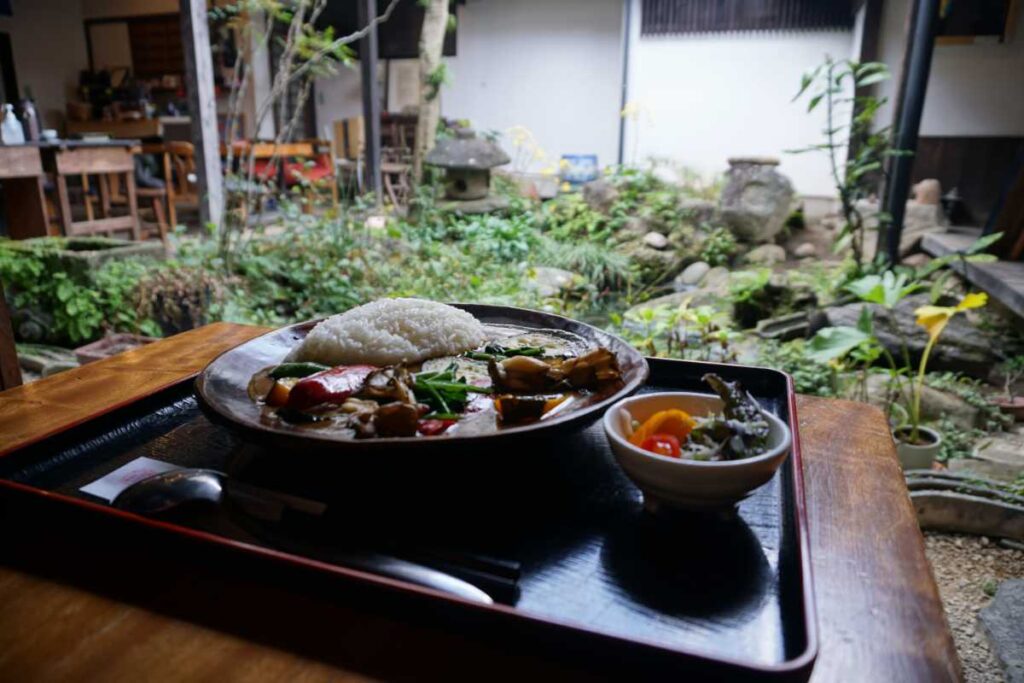 We serve coffee made with spring water, Shimabara's specialty Kanzarashi, somen noodles, curry made with fresh local vegetables, and Nagasaki's famous milkshake.
Address
​912 Kamimachi, Shimabara City, Nagasaki Prefecture
TEL
0957-62-3117
Opening hours
Inohara Hardware Store 9:30-18:00
Sabo Hayaugawa 11:00-17:30
closing day
The hardware store is closed every Wednesday.
Coffee shop (Hayagawa) Closed every Wednesday and Thursday.
Both stores are temporarily closed.
Business hours may vary.
parking
Parking available
facility information
Feel the beauty of Japan at "Shimeiso" (carp swimming town)
Shimeiso is a spring water garden located in Shimabara City's "Carp Swimming Town." Shimabara is a town rich in spring water, and is also called the "city of water."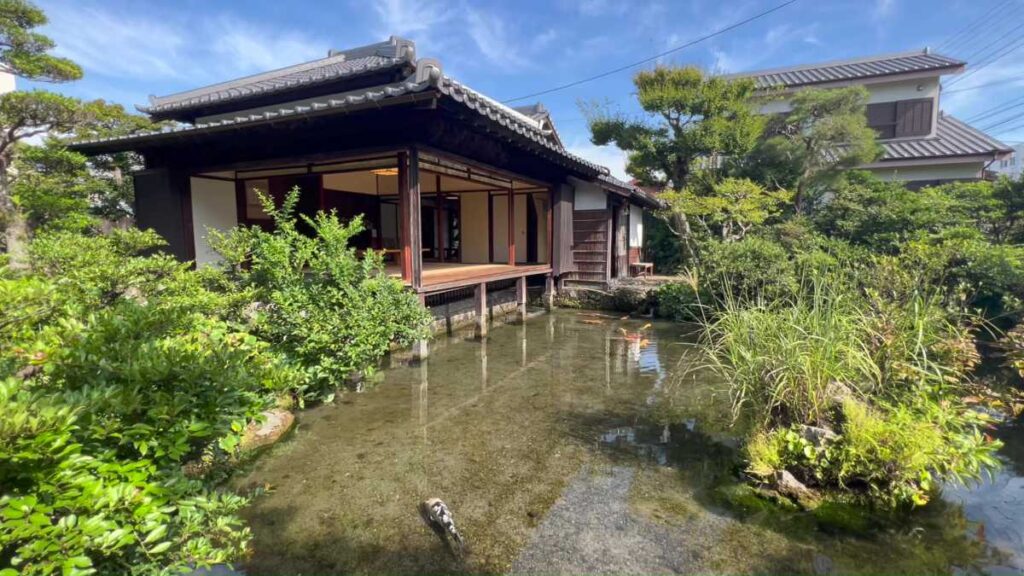 The garden at Shimeiso is not large, but you can feel the beauty of Japan, with a beautiful harmony of ponds, carp, and trees.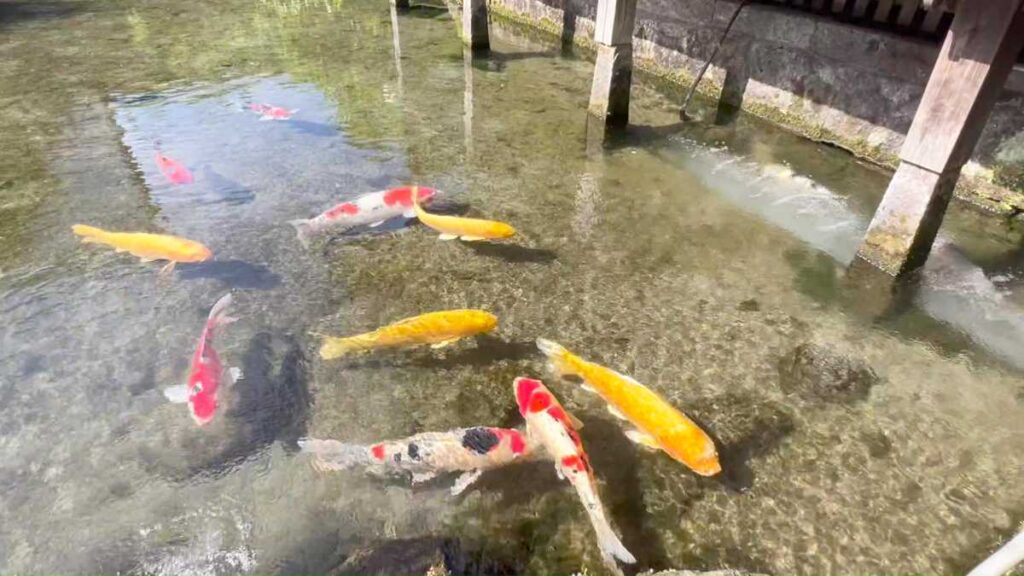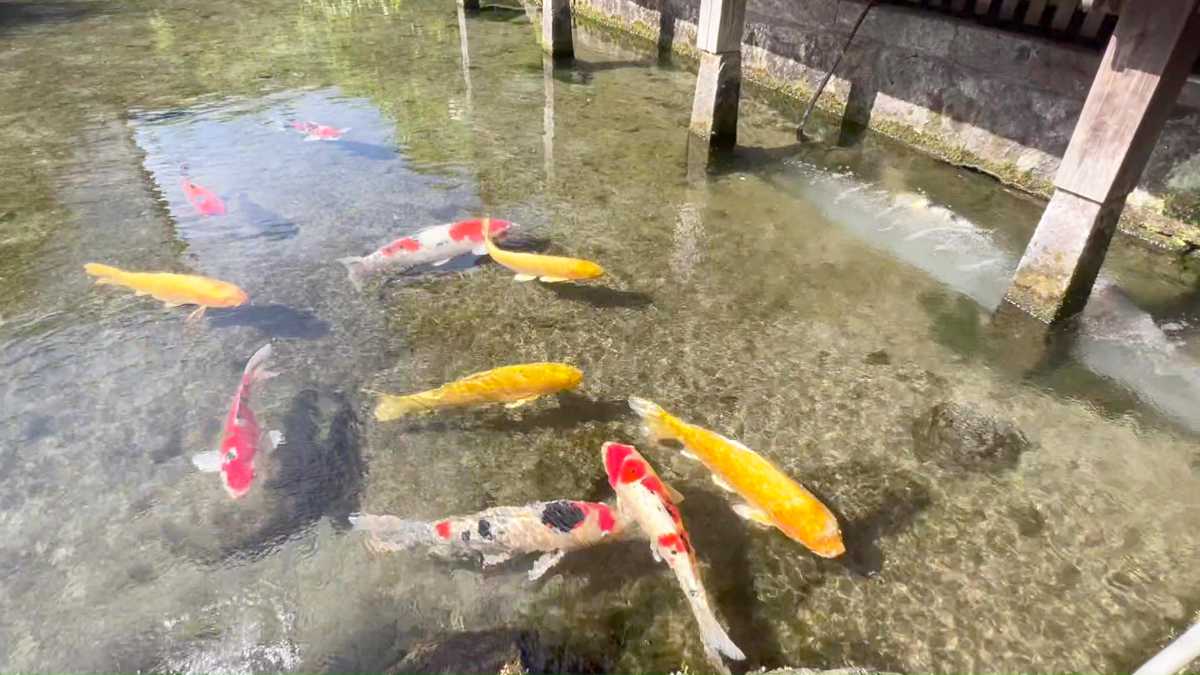 Approximately 3,000 tons of spring water is said to flow into the garden pond, where colorful koi fish swim.
Enjoy the time to relax and clear your mind while looking at the rich spring water.
Address
2-125 Shinmachi, Shimabara City, Nagasaki Prefecture
TEL
0957-63-1121
Opening hours
9:00-18:00
closing day
Open all year round
Admission fee
Adults 310 yen (for those 18 years or older *excluding high school students)
・Children 150 yen (students under high school age)
・Free for preschool children (as long as accompanied by a guardian)
*Travel agency tour operators, tourist guides, and tour bus/taxi drivers are exempted.
 ※Photographer is charged a fee
*There are no group discounts or other discounts.
Shimeiso facility information
Learn about volcanic disasters at "Gamadasu Dome"
Gamadasu Dome is a facility whose purpose is to convey to future generations the lessons learned from the 1990 eruption of Mt. Unzen in Shimabara City, and to deepen understanding of volcanic disasters.
Gamadasu means "do your best" in the Shimabara dialect.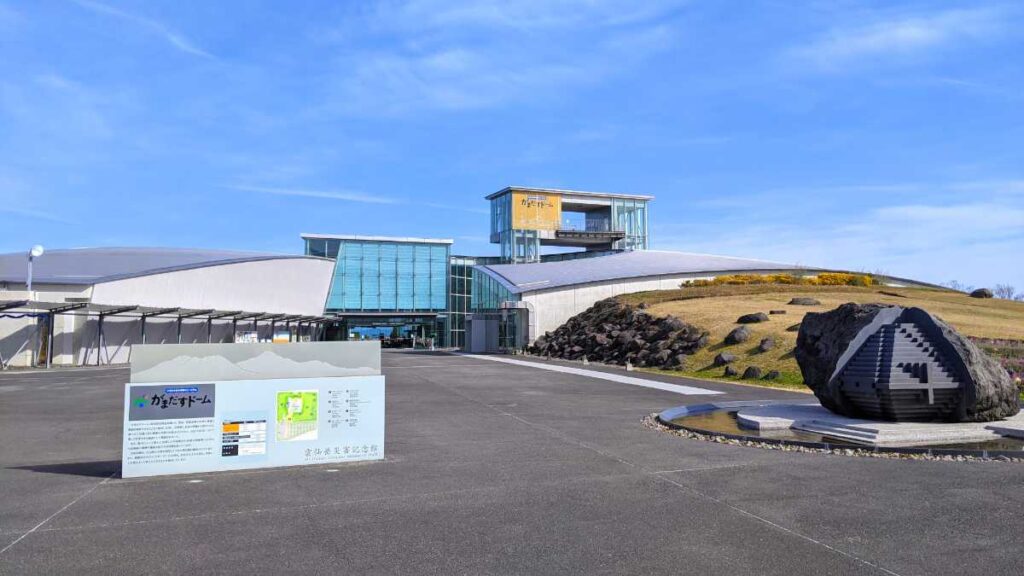 Magasu Dome has a rich collection of materials related to the eruption disaster of Mt. Unzen, and by viewing the materials, you can learn more about the history of the eruption disaster and the extent of the damage. You will learn about volcanic disasters and the importance of coexisting with the threats of nature.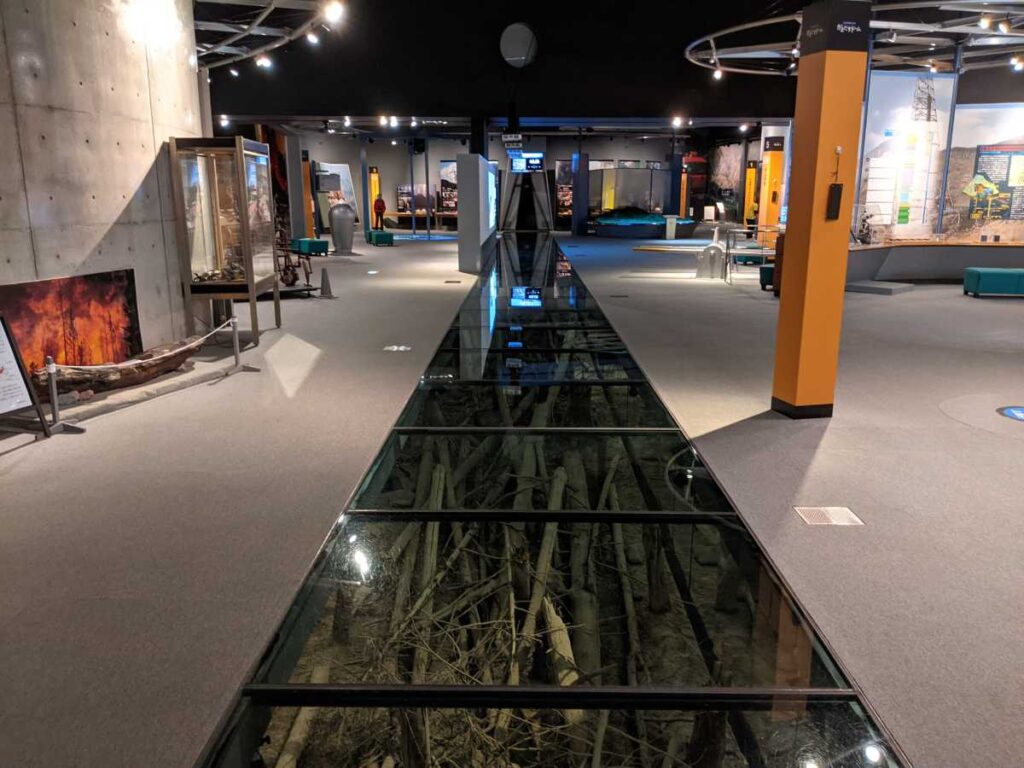 Address
1-1 Heiseimachi, Shimabara City, Nagasaki Prefecture
TEL
0957-65-5555
Opening hours
9:00-18:00 (However, admission is until 17:00)
closing day
Open all year round
Admission fee
Permanent exhibition
For individuals
Adult: 1,050 yen
Junior and senior high school students: 740 yen
Elementary school student: 530 yen
Under elementary school students: Free
For groups (15 or more people)
Adult: 840 yen
Junior and senior high school students: 590 yen
Elementary school student: 420 yen
facility information
Relieve the fatigue of your trip with a footbath
Shimabara Onsen's spring quality is sodium, chloride, and hydrogen carbonate, and is said to be gentle on the skin. It is also effective against neuralgia, muscle pain, joint pain, recovery from fatigue, sensitivity to cold, cuts, burns, etc.
Even today, it is a popular hot spring resort visited by many tourists.
The traditional Japanese bathing style is to take a bath naked, but if you're a little shy, we recommend a footbath. There are two footbaths in Shimabara City that you can use for free.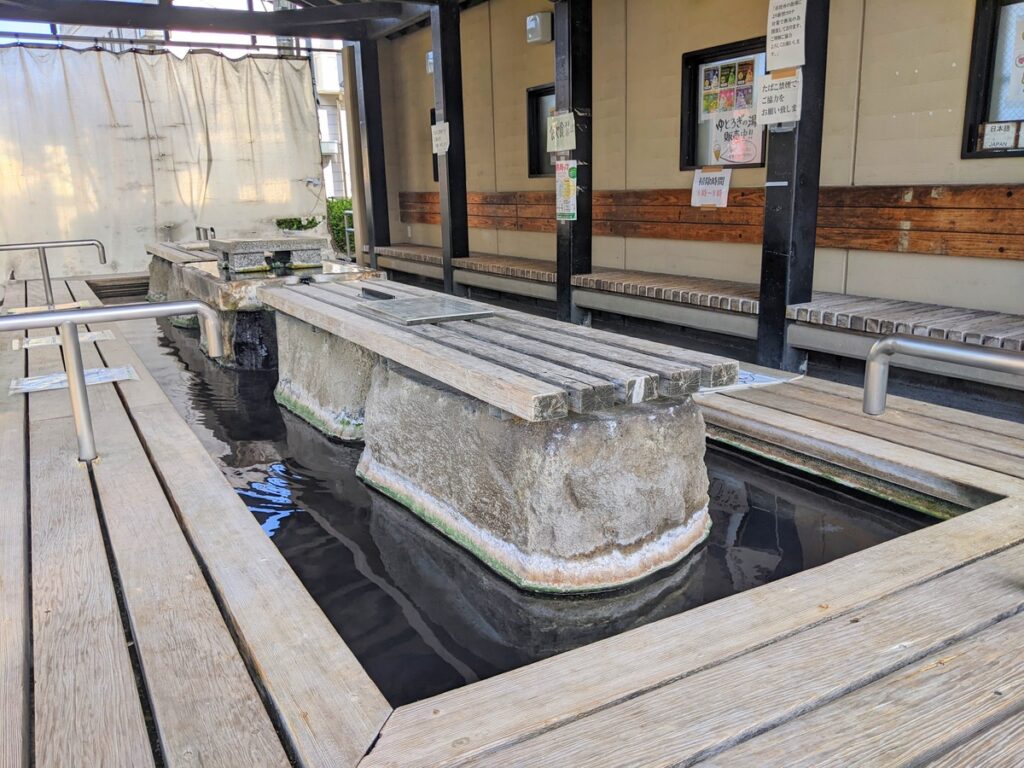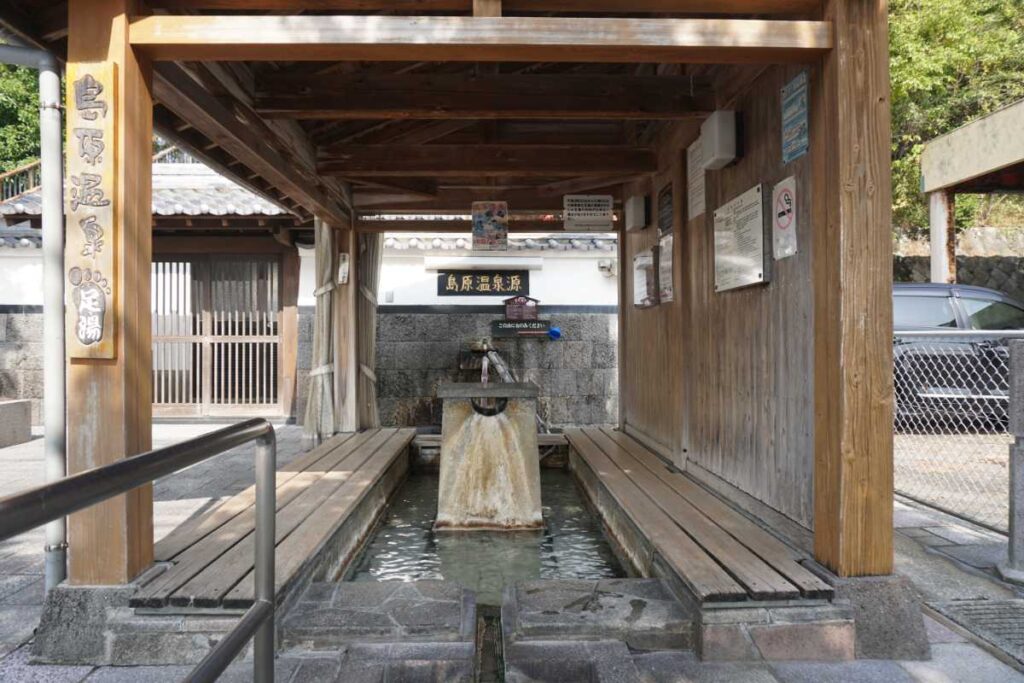 Don't forget a towel to dry your feet.
Experience the unique culture of Shimabara City
In this article, we introduced recommended sightseeing spots in Shimabara City.
Although Shimabara City suffered from a serious volcanic disaster, it has many charms that cannot be found in other areas that have benefited from it.
We hope you have the best trip while feeling the history of Shimabara!
Well then 👐