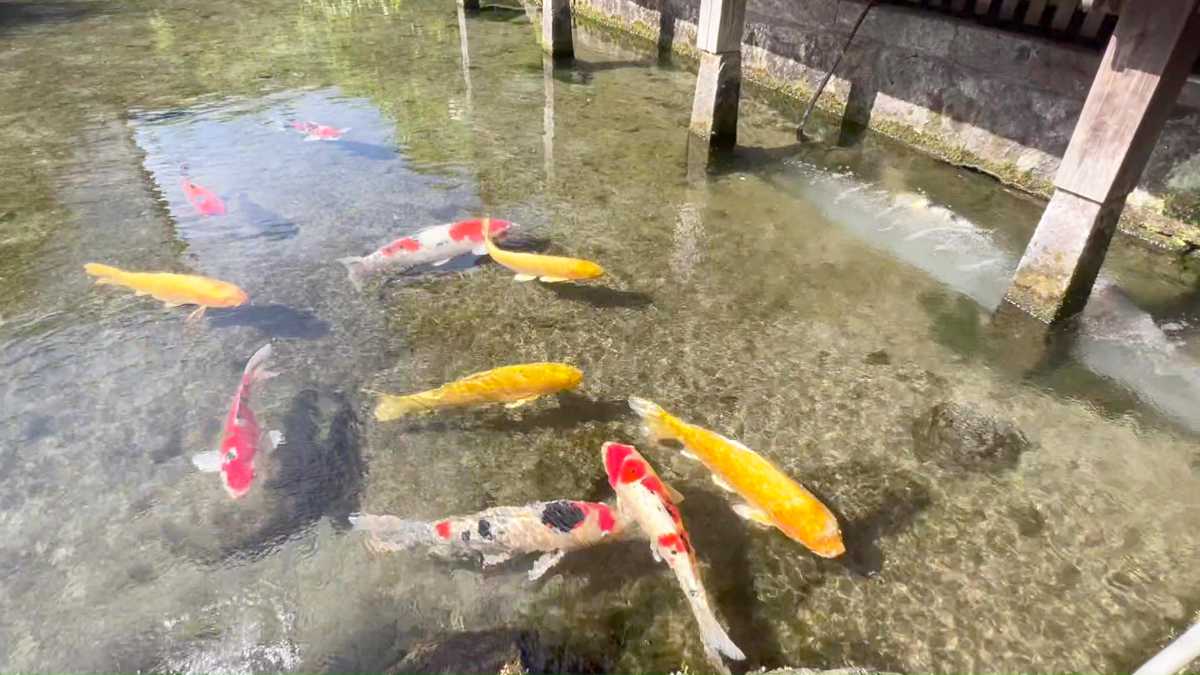 Shimabara, the capital of water.
There are approximately 60 springs in Shimabara City, and the total amount of spring water is estimated to be approximately 200,000 tons per day. Rainwater that falls on Mt. Unzen and Mt. Bizan becomes groundwater, which gushes out from all over the city.
This time, we will introduce a model itinerary using rental bicycles to tour Shimabara City, which is blessed with abundant spring water.
Heal your soul with Shimabara's spring water
Spring water gushes out everywhere in Shimabara City.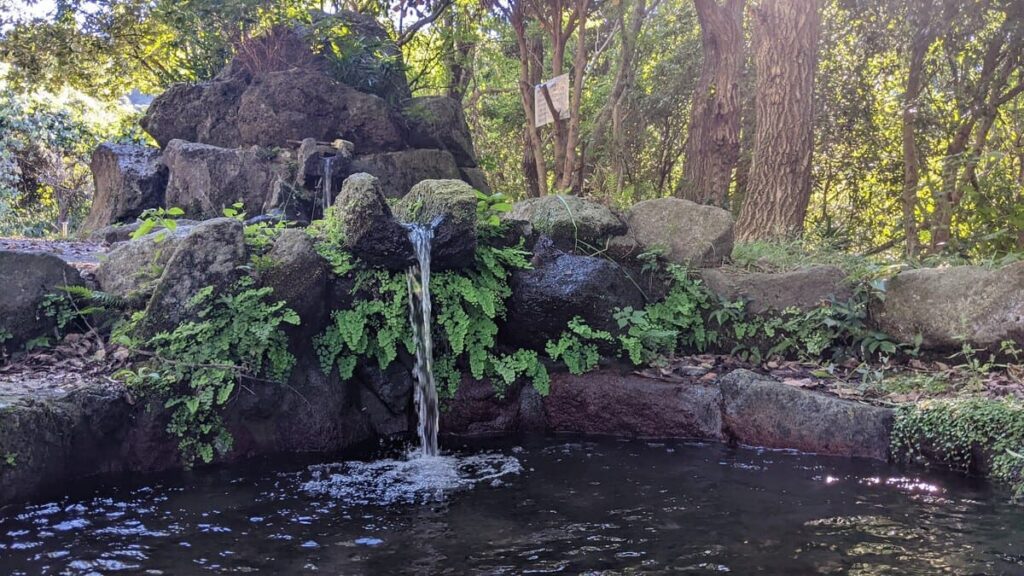 Shimabara City is a unique place in Japan, where people's lives and spring water are closely connected.
Looking at the flowing spring water makes me feel calm.
This time, we will introduce a trip to Shimabara that will give you a little bit of "healing"♪
Renting a bicycle is recommended for touring Shimabara city!
In Shimabara City, you can use a bicycle rental service called "Meguchari."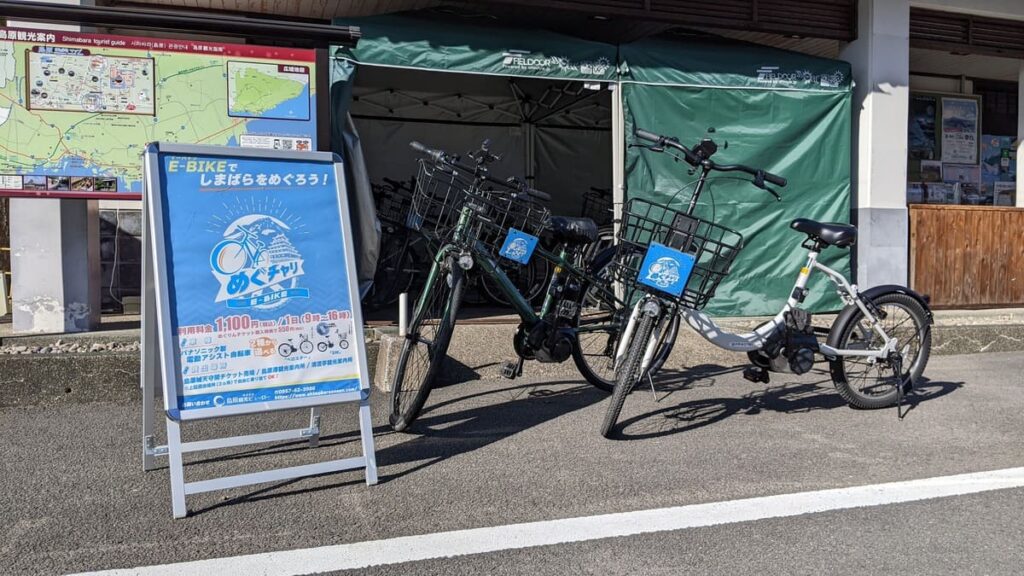 Rental location
Shimabara Castle, Shimabara Port Tourist Information Center, Seiryoutei Tourist Information Center, Shimabara Station Tourist Information Center


※Returns are possible at any of the above facilities.

Vehicle type
Electric bicycle "Veloster" & "SW"
Fee
1,100 yen (9:00 to 16:00)
Overtime fee
220 yen per 30 minutes
Discount
550 yen with Shimabara Megurin Ticket
Rental time
9:00 to 16:00 (final return time 17:00)
Basic information on the bicycle rental service "Meguchari"
Shimabara City has many sightseeing spots in the center of the city, so we recommend using a bicycle to get around the area more efficiently. It's also great that you can ride as much as you want for one day at a reasonable price of 1,100 yen.
Click here for more information about Meguchari 👇
By the way, if you use the Shimabara Megurin ticket, you can travel around the city even more economically.
When you purchase a Shimabara Megurin ticket, you will receive several benefits as listed below.
Free admission to Shimabara Castle tower and spring garden "Shimeiso" (normally 1,500 yen)
Kanzarashi Shiratama 1.5x quantity service (Koi Cafe Yusuikan only)
Original goods present (convenient original eco bag)
Meguchari (rental bicycle) price discount (550 yen)
Megurin Bus 1-day ticket discount (1,500 yen → 1,200 yen)
Discounts and gifts at city shopping streets and Shimabara Port shops (coffee shops)
Click here for more information about Shimabara Megurin tickets 👇
This time, we will introduce a model itinerary around Shimabara, the city of water, using the rental bicycle "Meguchari".
[START] Depart from Shimabara Station Tourist Information Center!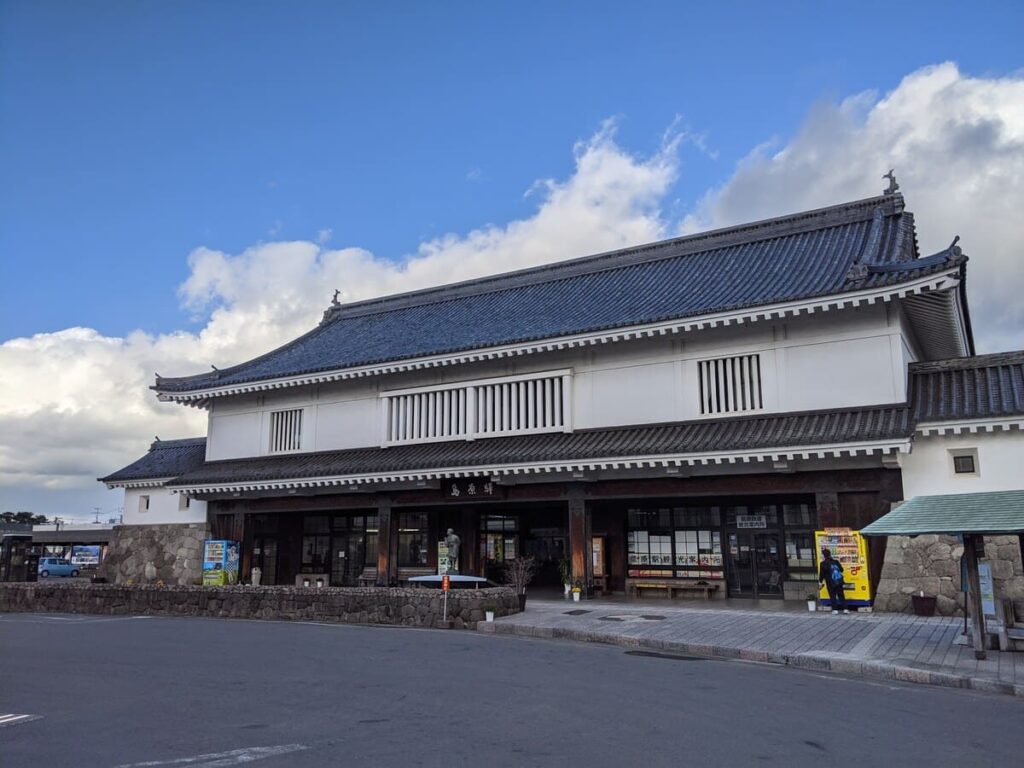 If you are coming to the island using the Shimabara Railway, it is convenient to rent a bicycle at Shimabara Station and return it.
You can rent bicycles at the tourist information center at the station.
Shimabara samurai residence ruins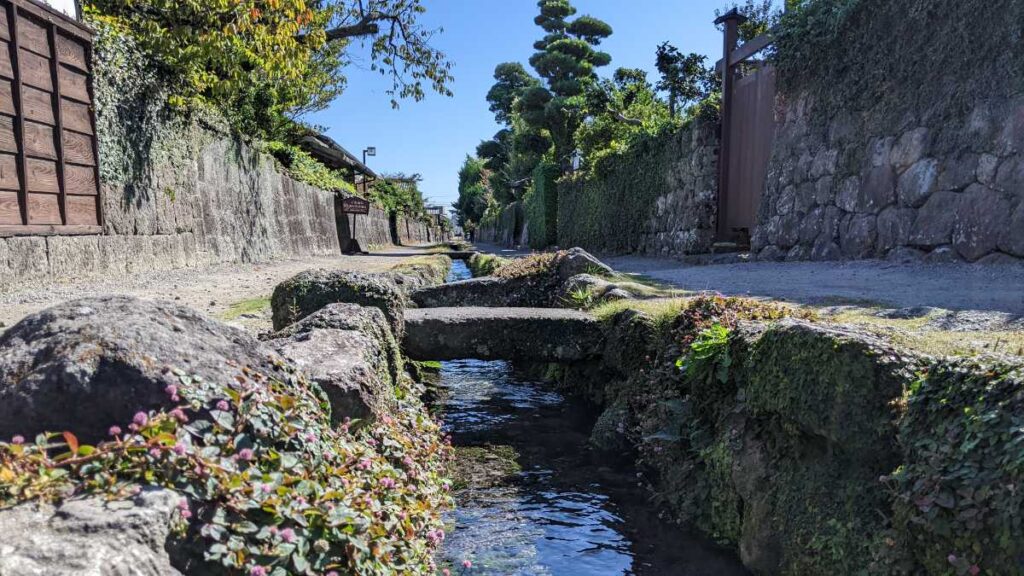 The Shimabara Samurai Residence Waterway is a waterway that ran through the samurai residence district of the Edo period. This waterway was used for drinking and domestic water. It also provided coolness in the summer and warmth in the winter, and was probably an essential part of the lives of the residents of samurai residences.
At Yuzuan, located on Samurai Residence Street, you can enjoy a matcha tea experience. You can also enjoy Shimabara's specialty kanzarashi'' made with the raregoby honey" ☺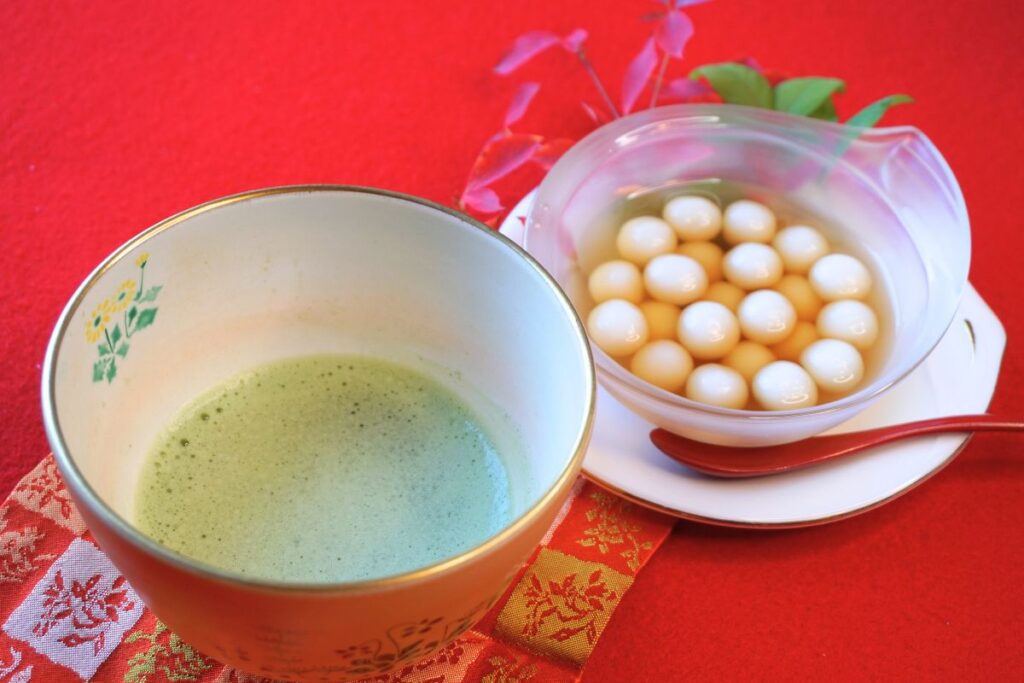 Inohara Hardware Store (Hayame-gawa)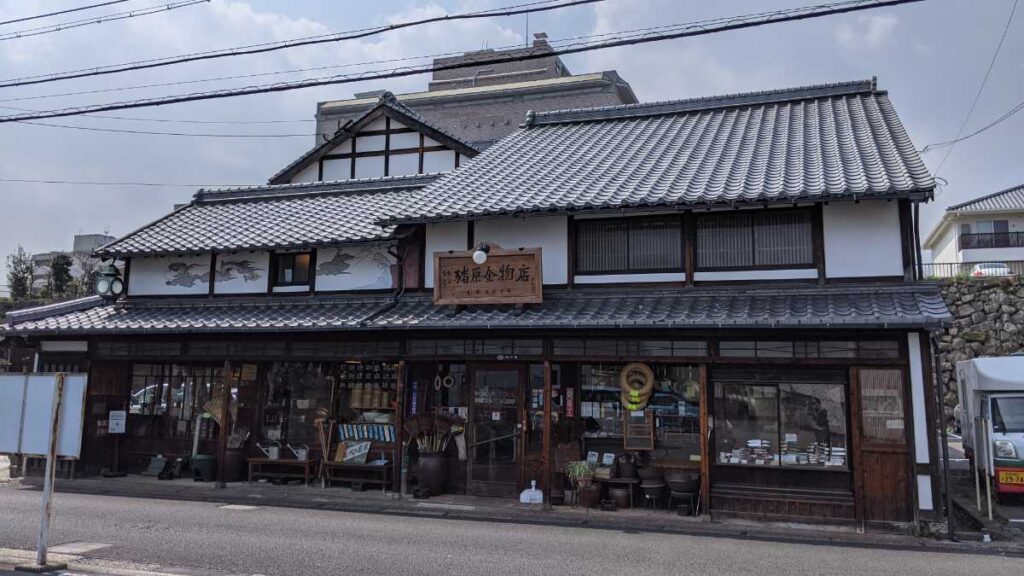 Next, while looking sideways at Shimabara Castle, head to Moritake Shopping Street, which was once a castle town. You can feel the old townscape.
The Ihara Hardware Store in the Moritake shopping district has a cafe called Hayaigawa. You can spend a relaxing time in a Japanese-style space, so I think you can enjoy it even if you go alone.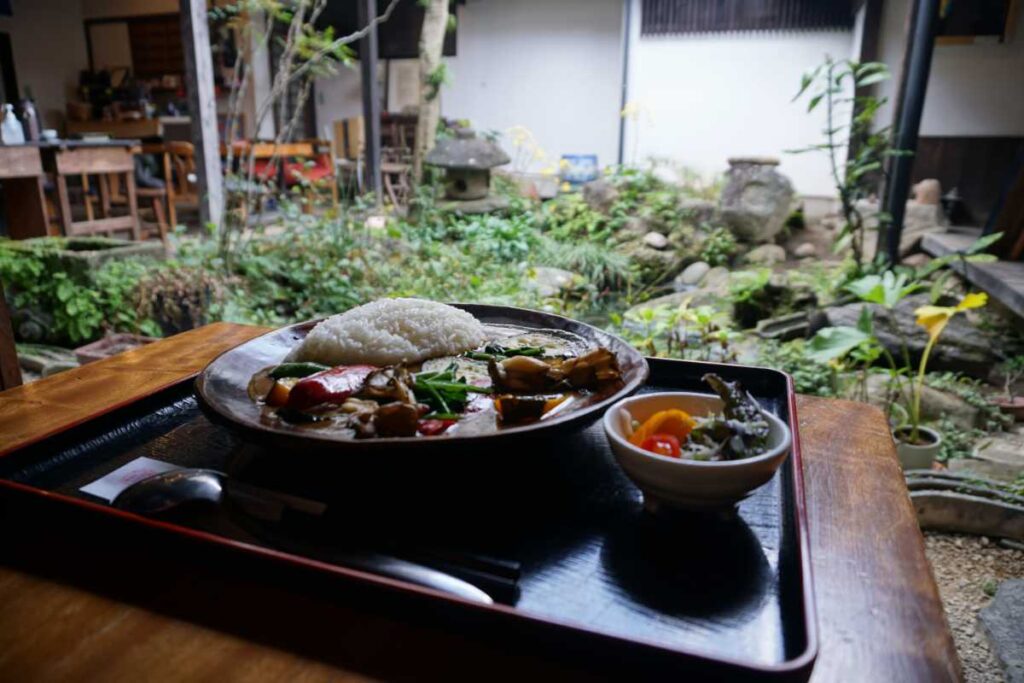 By the way, my personal recommendation is "Shimabara vegetable curry". A special dish made with plenty of vegetables from the Shimabara Peninsula. It's great to say the least.
Next to the Inohara hardware store is the spring water point "Hayaigawa". Hayaigawa is a safe and secure spring water that has been tested for water quality.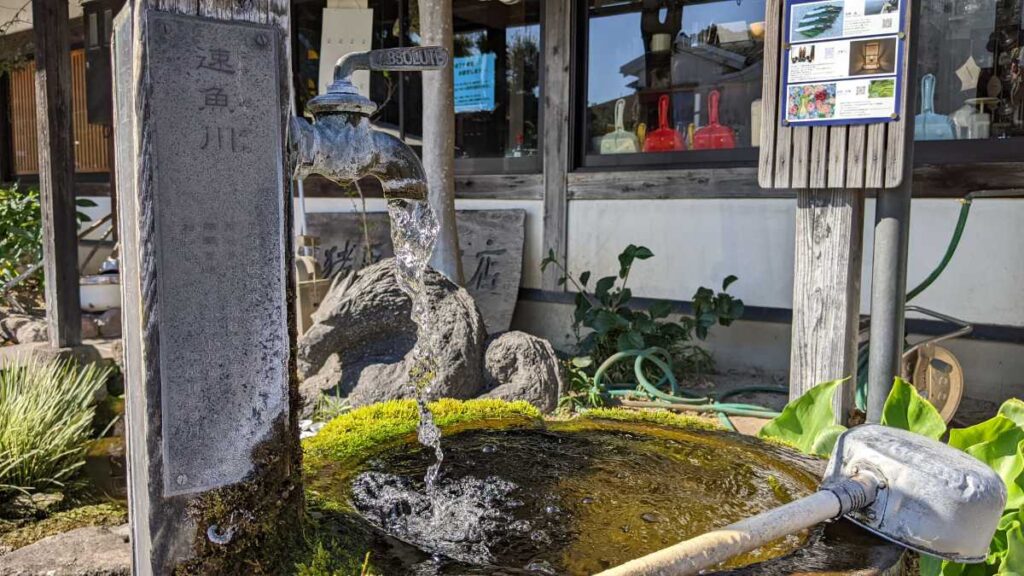 Moisten your thirst with spring water and head to the next spot!
Shimabara Onsen ~Relax at the drinking fountain and footbath~
Next, let's experience Shimabara Onsen, which uses rich spring water.
In Shimabara City, there are two drinking hot springs (places where you can drink hot springs) and two footbaths.
After passing through the arcade, there is a free drinking fountain and footbath.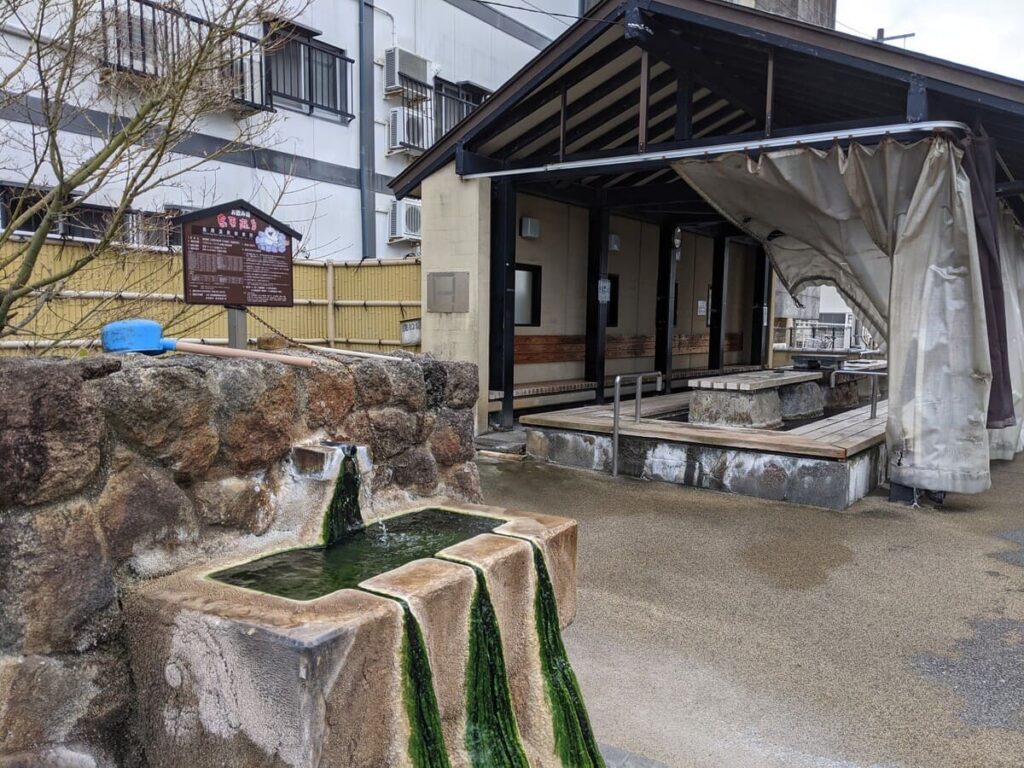 The footbath is also used by many locals.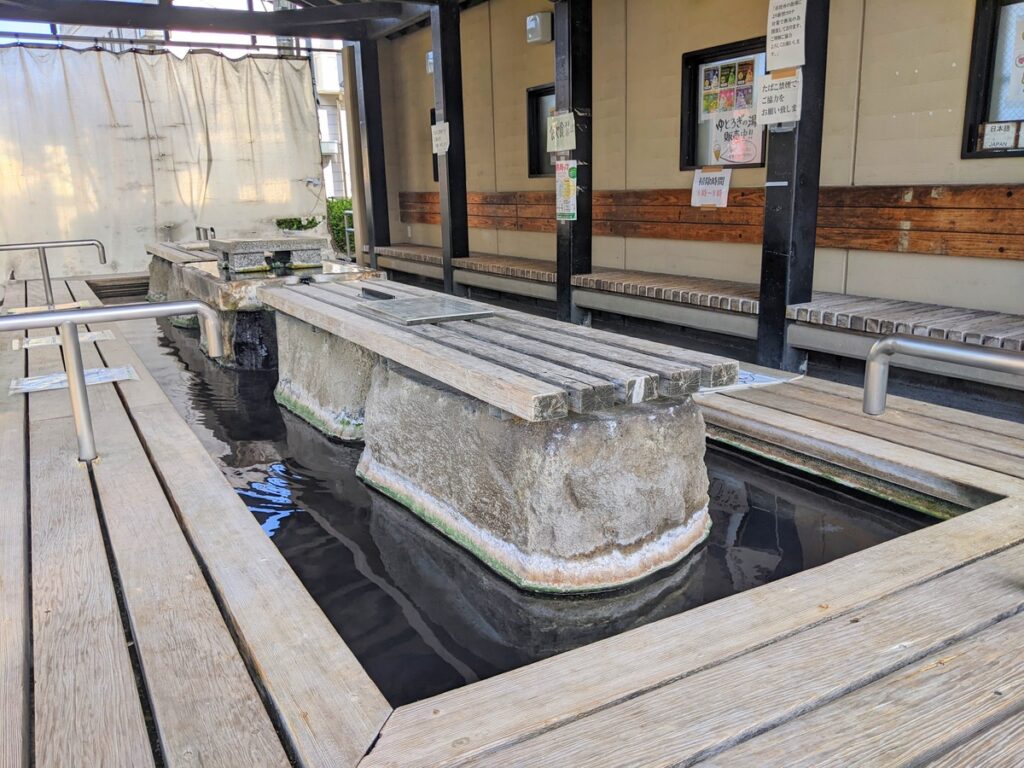 It may be too relaxing and make you sleepy, but let's aim for the next spring water spot!
Shimeiso (carp swimming town)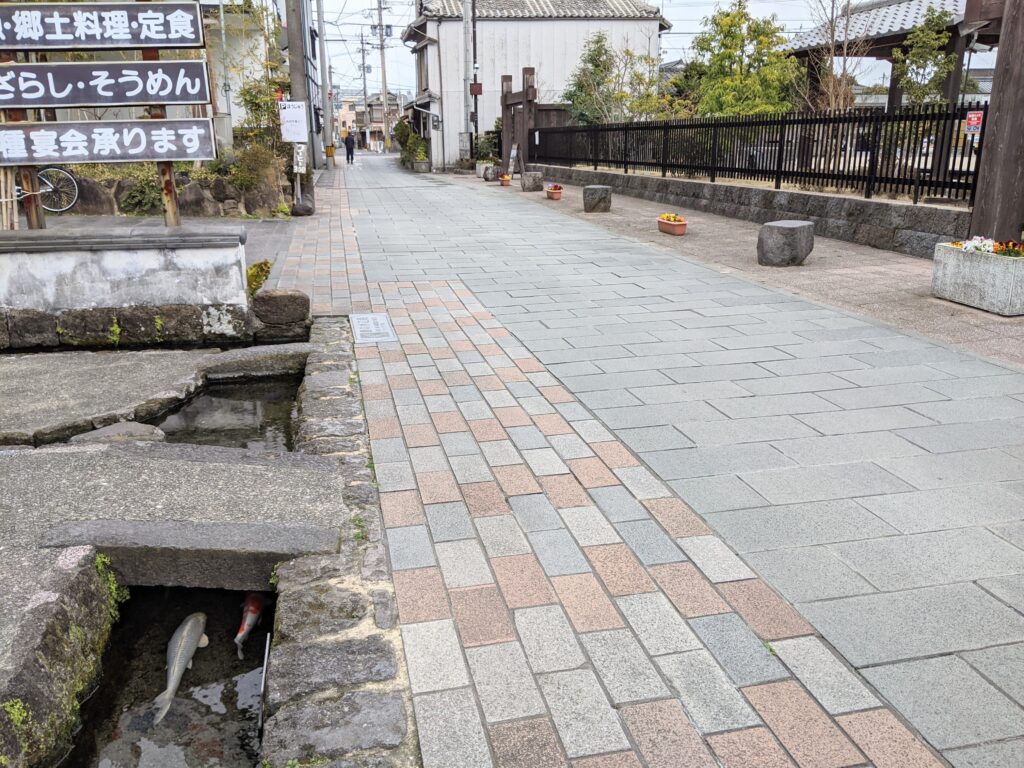 A must-visit place when visiting Shimabara's springs is the "Carp Swimming Town".
The town where carp swims has a waterway with a total length of about 100 meters. Colorful carp are swimming in the waterway. The contrast between the clear water and the beautiful carp attracts visitors.
You can really feel healed just by looking at it~😌
At Shimeiso, a spring garden located in a town where carp swim, you will be soothed by the sight of carp swimming in the pond.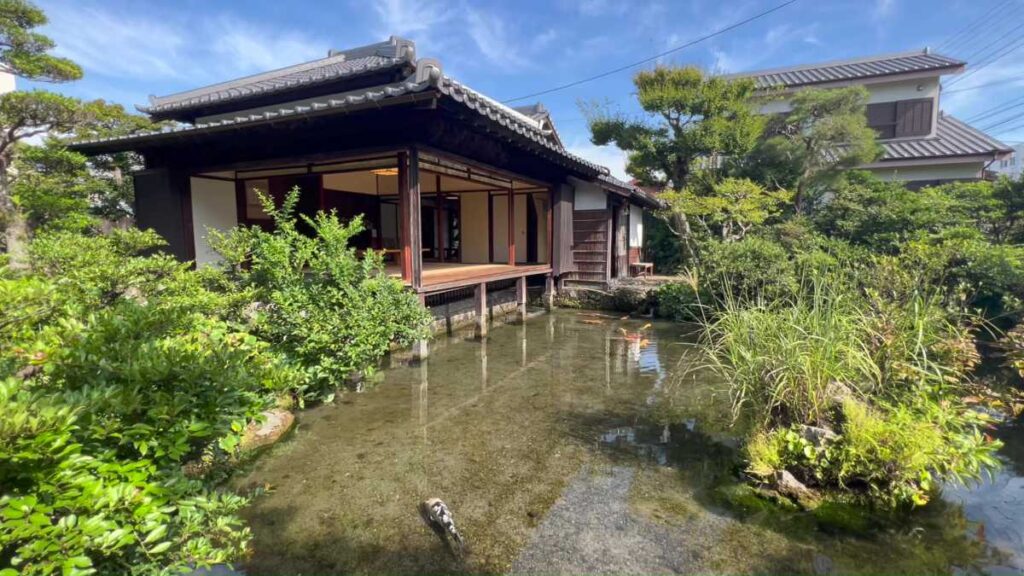 The spring water is so clear that it looks like the carp are "flying" rather than "swimming".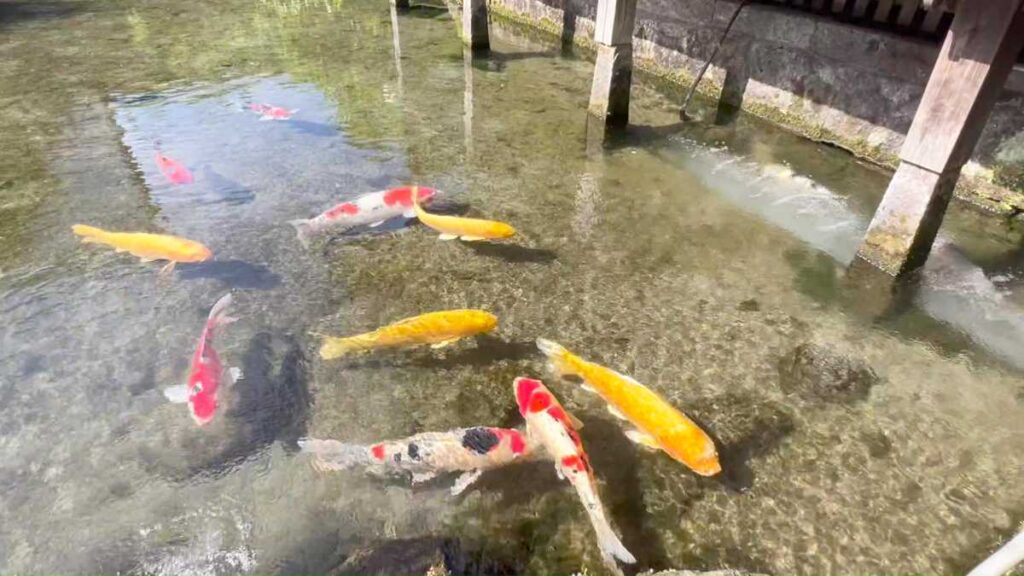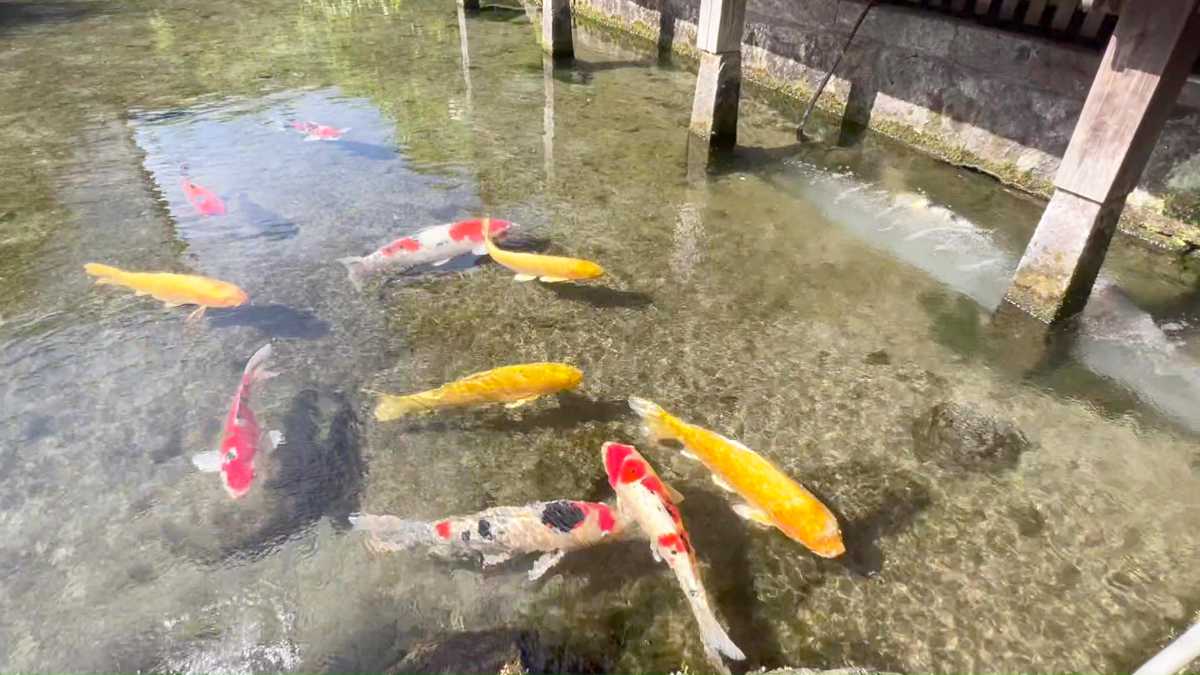 I'm sure you'll have a great time and forget about time.
[Finish] Shimabara Station Tourist Information Center (Can also be returned at Seiryutei/Shimabara Outer Port Ferry Terminal)
The spring water trip ends at Shimabara Station, the starting point! Thank you for your hard work.
By the way, you can also return rental bicycles at "Seiryu-tei" in Koi no Swimming Town.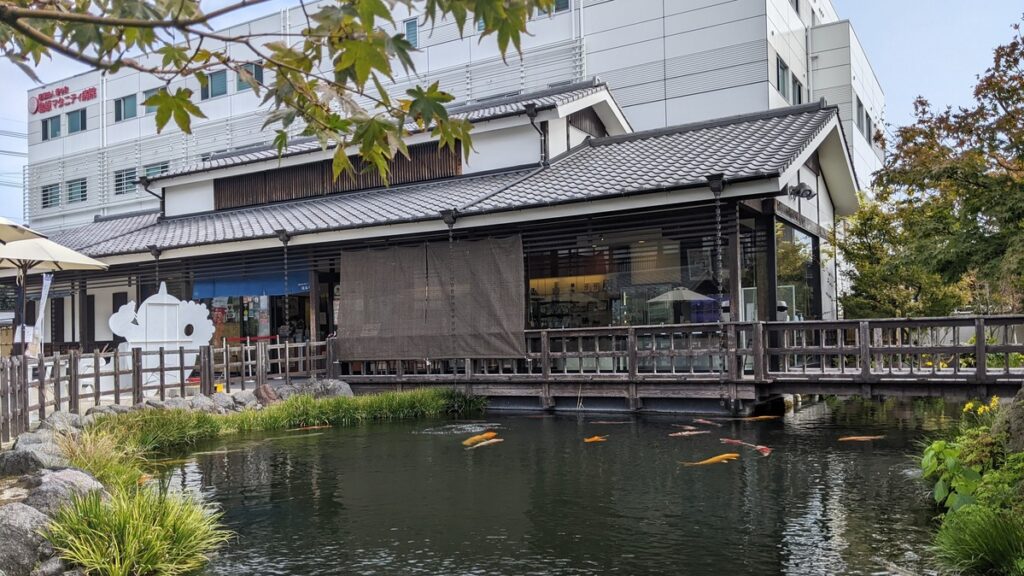 If you are going to Kumamoto, I think it would be convenient to return it at the Shimabara Outer Port Ferry Terminal.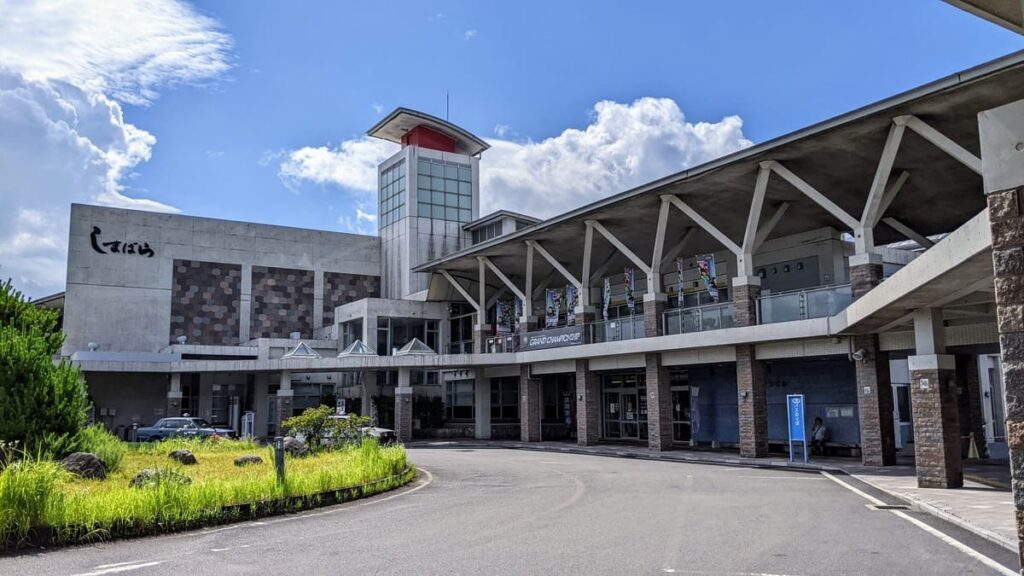 This time we have only introduced a model course, but it is also interesting to look up other information and create a spring water trip that suits you♪
Well then 👐
Google map route