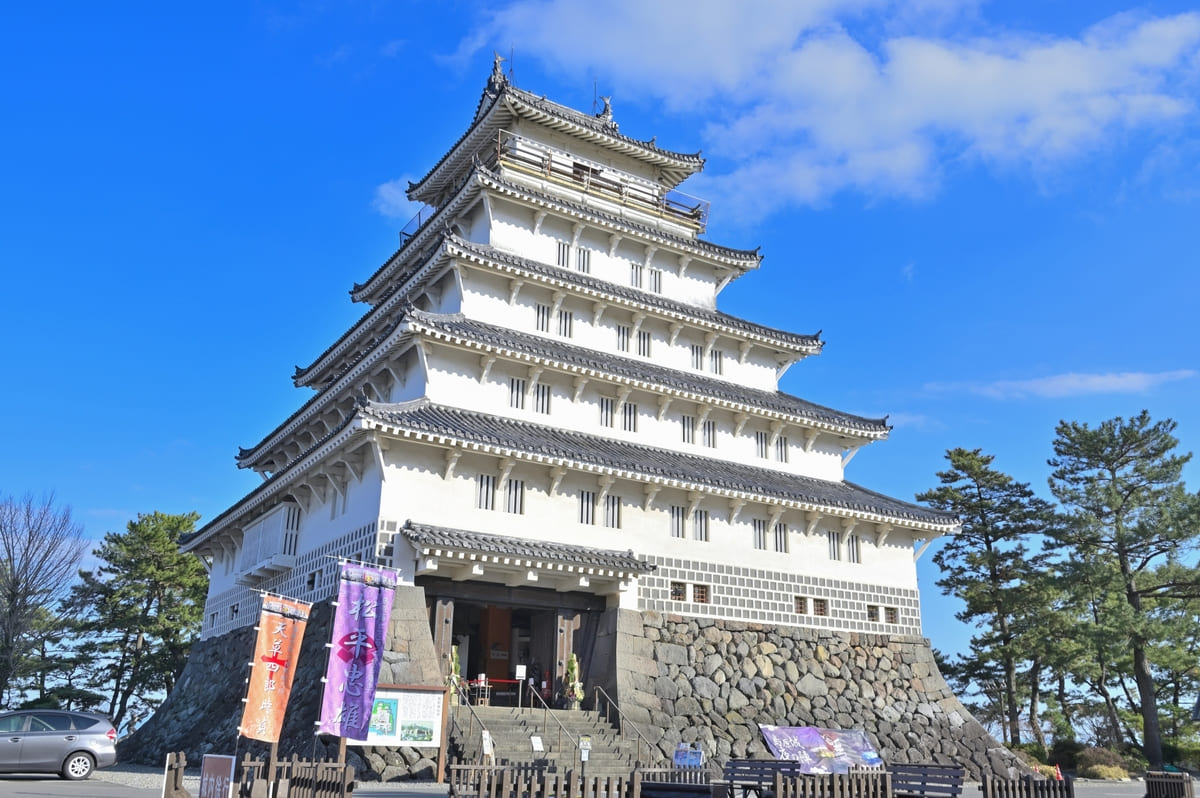 Shimabara Castle is a tourist destination that represents Shimabara City.
The author, who has been living on the Shimabara Peninsula for three years, will introduce the highlights of Shimabara Castle!
What is Shimabara Castle known for?
First, I will briefly introduce the characteristics of Shimabara Castle.
castle exterior
Shimabara Castle was a magnificent castle that adopted the castle construction style of the Azuchi-Momoyama period (1568 to 1600). It is a large-scale castle, which was unusual at the time, with a five-story castle tower at its core and large and small turrets placed at strategic points.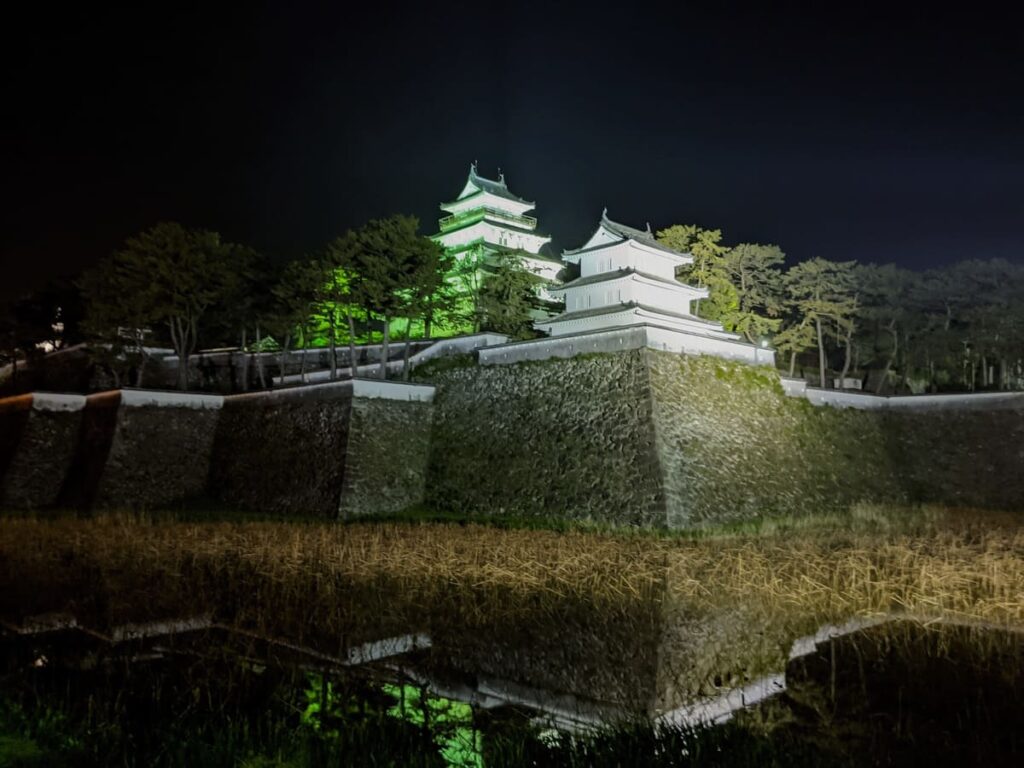 The castle is surrounded by a moat, and now lotus flowers are in full bloom.
Stage of "Shimabara Rebellion"
The Shimabara Rebellion occurred in 1637, when the residents of the Shimabara domain rose up in search of Christian freedom and an improvement in their lives. Shimabara Castle became the stage for this rebellion. The rebellion lasted for half a year, but was finally suppressed by the Shogunate army.
The Shimabara Rebellion was an incident that occurred against the backdrop of the oppression of Christians in the early Edo period and the difficult lives of the people of the territory. Shimabara Castle is known as a historical heritage that still conveys the tragedy of this rebellion.
2024 marks the 400th anniversary of the construction of the castle.
Shimabara Castle will celebrate its 400th anniversary in 2024.
Citizens are in a celebratory mood, with special exhibitions and commemorative framed stamps on sale.
Coexistence with an active volcano
In 1792, the volcanic activity of Mt. Unzen caused the collapse of Mayuyama, a landmark of Shimabara City, and struck the castle town.
As a result, approximately 15,000 people died and it is recorded as the largest volcanic disaster in Japanese history.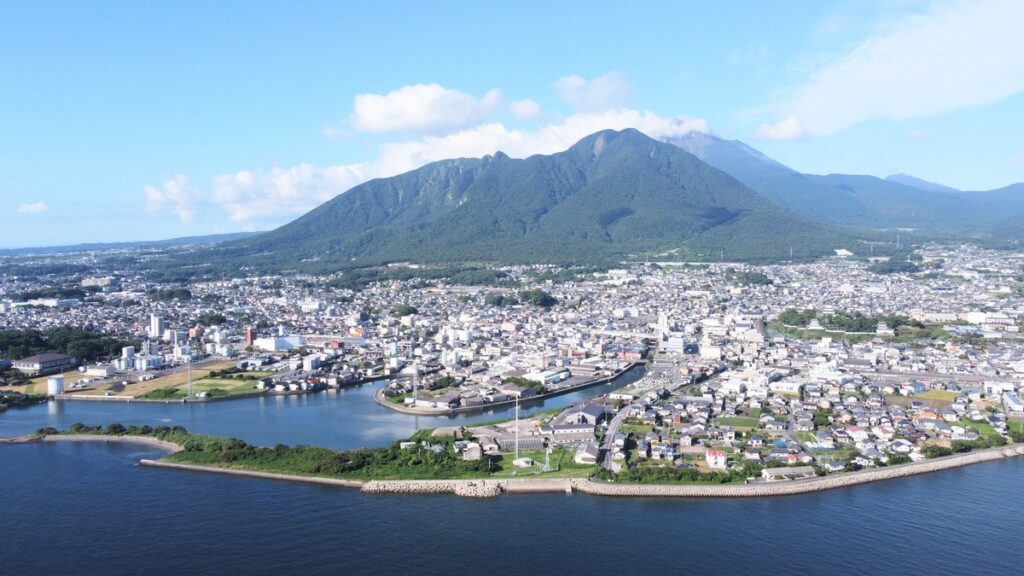 Furthermore, in 1990, Mount Unzen erupted.
The disaster continued for four years and three months, leaving 43 people dead and missing.
From the castle tower, you can see the townscape of Shimabara, which has survived the damage caused by the eruption of Mt. Unzen.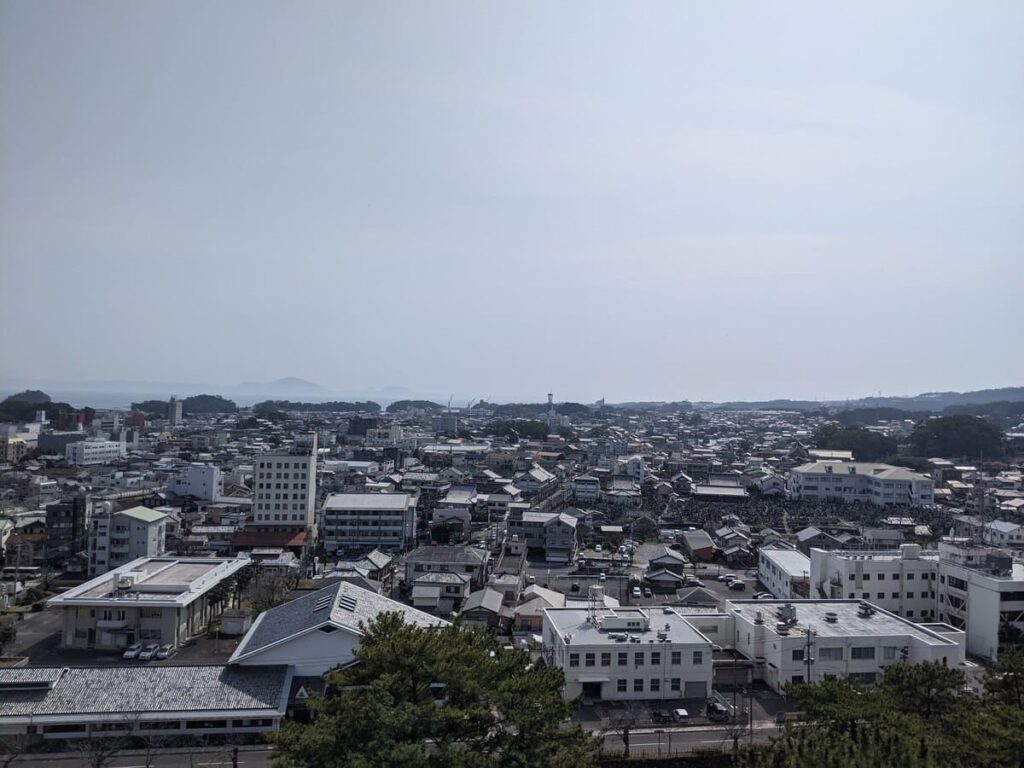 Plum and cherry blossoms decorate the castle in spring
There is a plum garden called "Furuno Plum Garden" within the castle's main enclosure. Approximately 300 plum trees are planted at Furuno Plum Garden, and red plums, white plums, and pink plums bloom from late January to late February every year.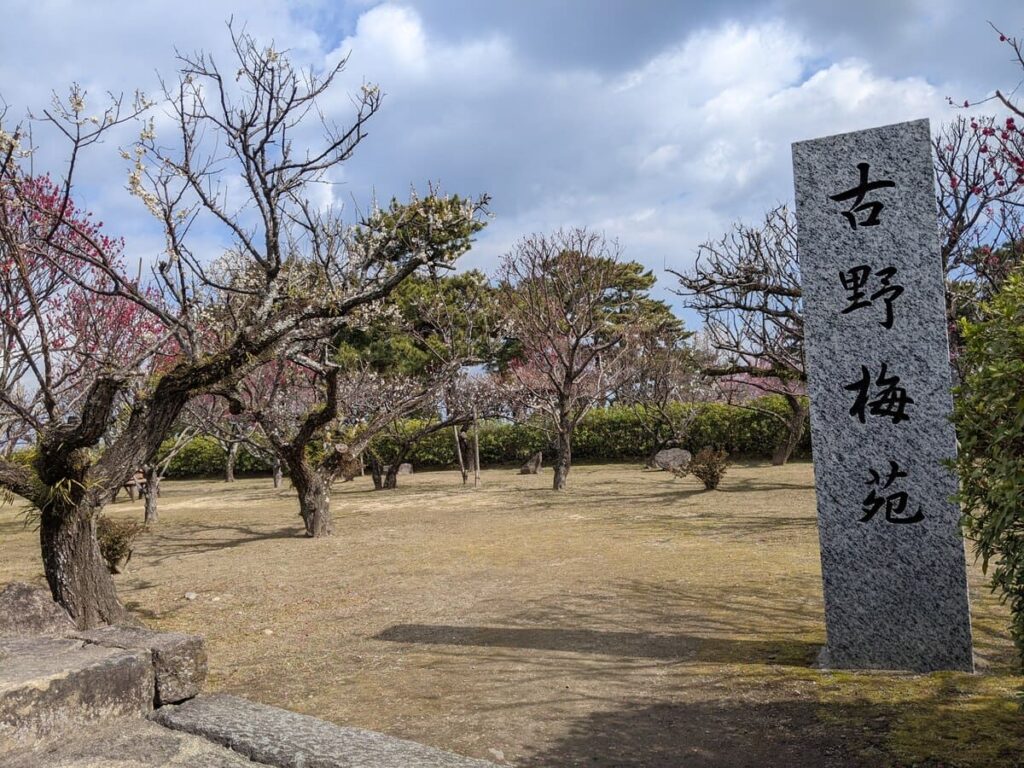 Plum blossoms are designated as the symbol of Shimabara City.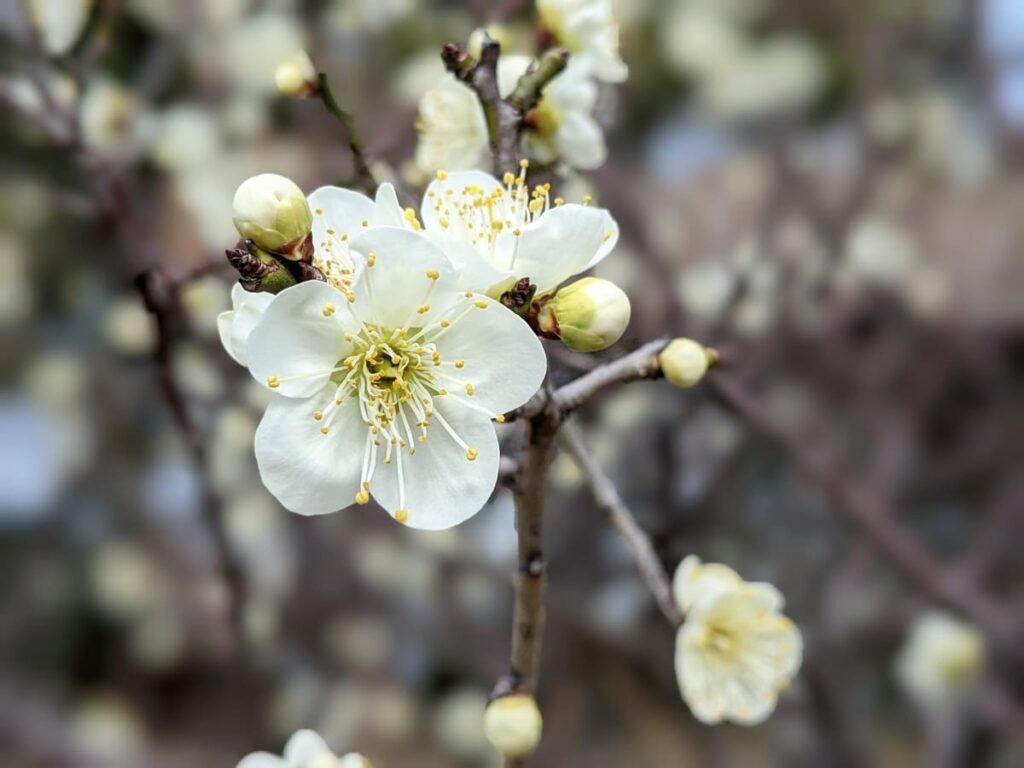 Furthermore, cherry blossoms are one of the flowers that decorate Shimabara Castle.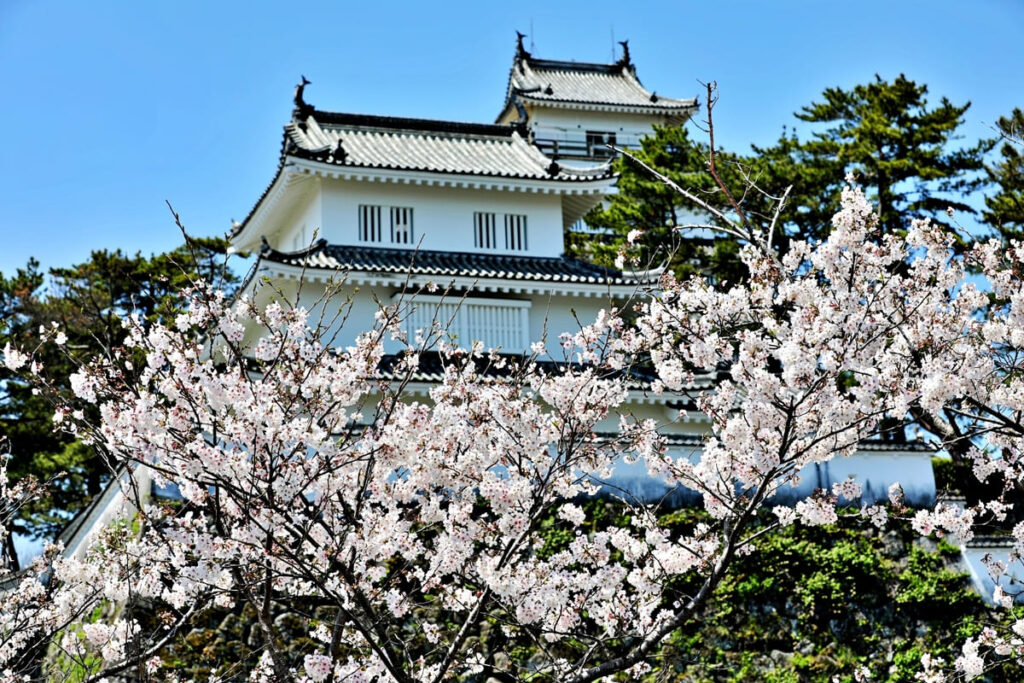 250 cherry blossoms are in full bloom in a 1.3km stretch of the Shimabara Castle moat.
Red lanterns are also lit during this time, so you can enjoy the cherry blossoms at night.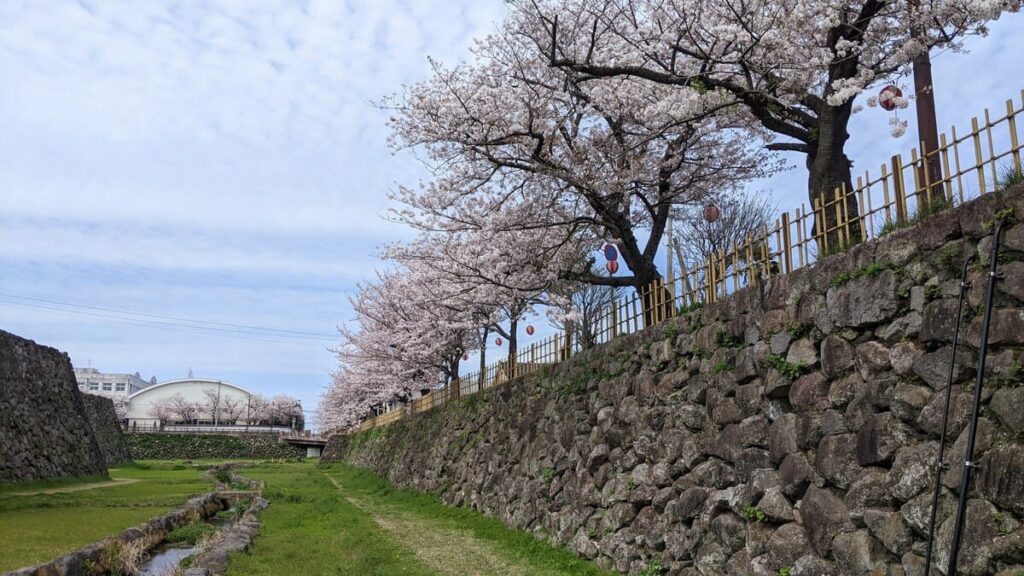 Additionally, Hina dolls are displayed at Shimabara Castle during the plum and cherry blossom season.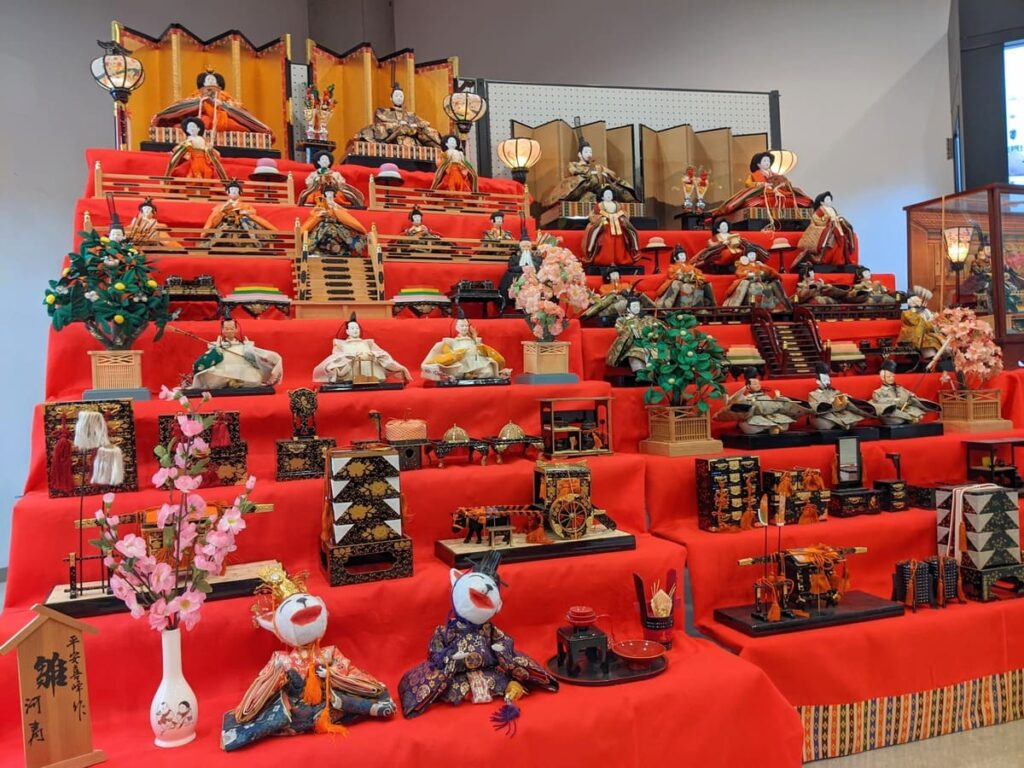 This period also coincides with Japan's Doll's Festival. It is a traditional Japanese holiday celebrated on March 3rd to pray for the healthy growth and happiness of girls.
During the Doll's Festival, dolls called "Hina dolls" are displayed.
By displaying Hina dolls, the hope is that girls will grow up healthy and build happy families.
Experience the traditional Japanese performing art "Noh" in autumn
Noh is Japan's oldest theatrical form, believed to have been established in the 14th century. Noh is a performing art in which masked actors express stories through dance, music, and storytelling.
Noh is a uniquely Japanese performing art, and its unique atmosphere and worldview are attractive. Noh is a performing art recommended for those who want to experience traditional Japanese culture.
Highlights around Shimabara Castle
Lastly, I would like to introduce some places you should definitely stop by around Shimabara Castle. .
Shimabara samurai residence
Shimabara samurai residences are a group of residences where lower-ranking samurai of the Shimabara clan lived during the Edo period.
Waterways run through the streets of Shimabara Samurai Residences. The canals were used as water for daily life and for firefighting.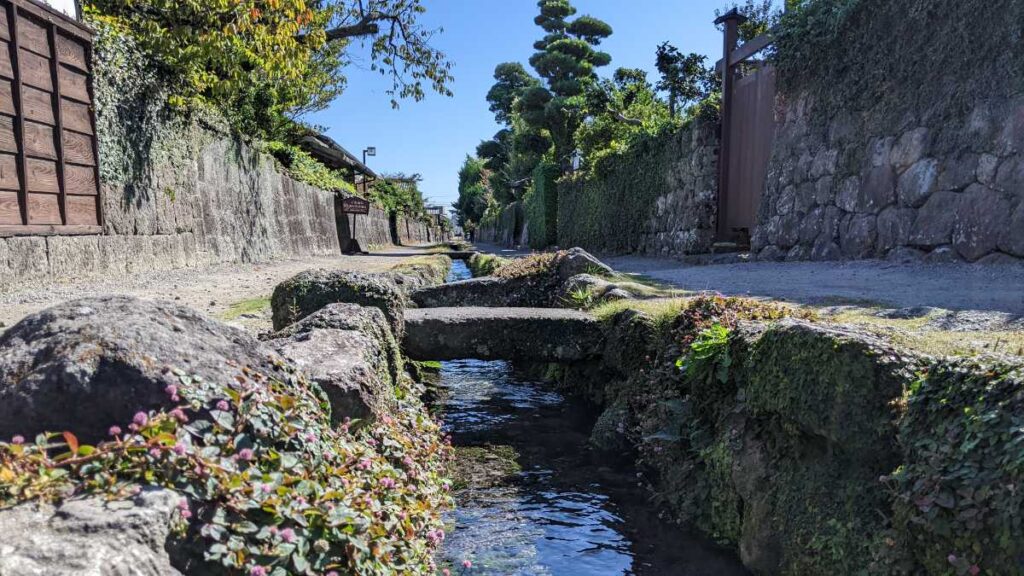 Shimabara samurai residences are characterized by their thatched roofs and wooden walls. Thatched roofs are highly fire resistant and durable. Board walls were used to block views from outside.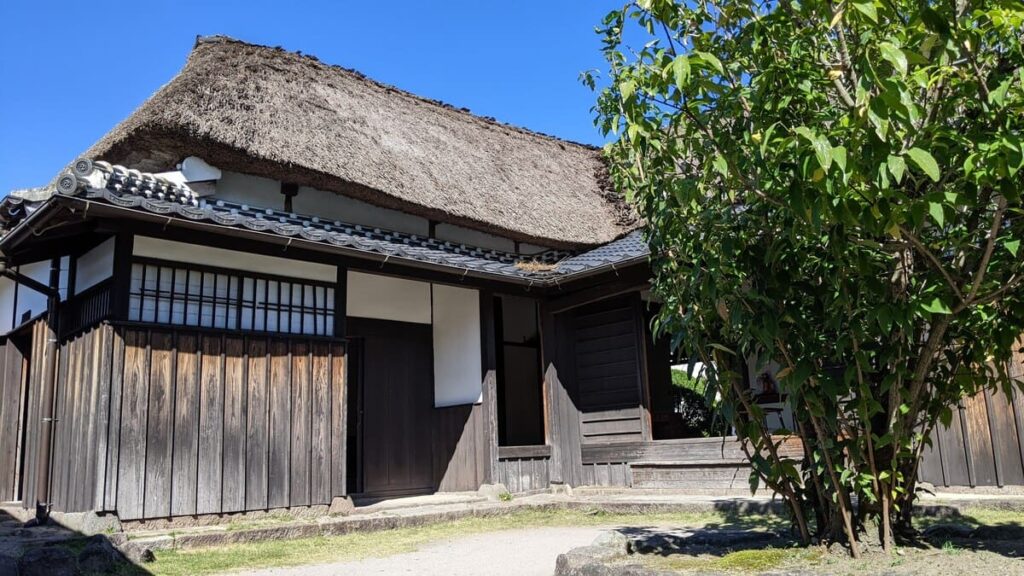 Here you can tour the inside of a samurai residence. Inside the samurai residence, there are exhibits that give you a glimpse of life in a samurai residence, including the kitchen and tatami room.
Shimabara specialty "Guzoni"
Guzoni is a local dish of Shimabara City.
It is served at Himematsuya, a long-established local restaurant that has been around since the Edo period.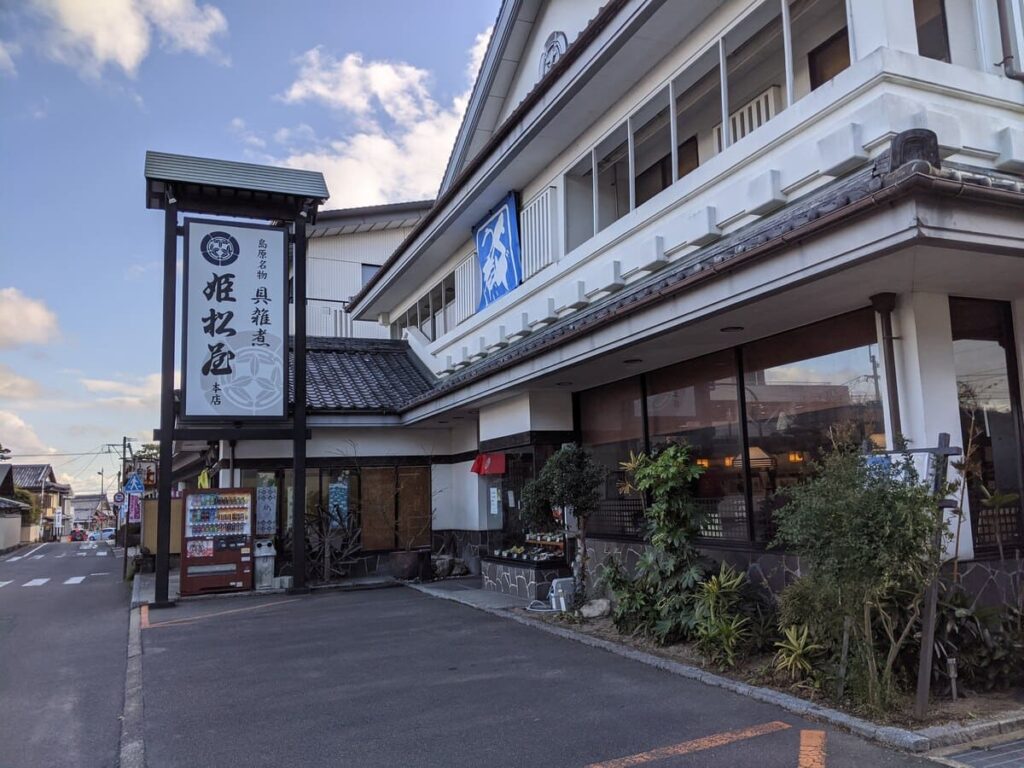 Guzoni has many ingredients, including rice cakes, chicken, seafood, and seasonal vegetables.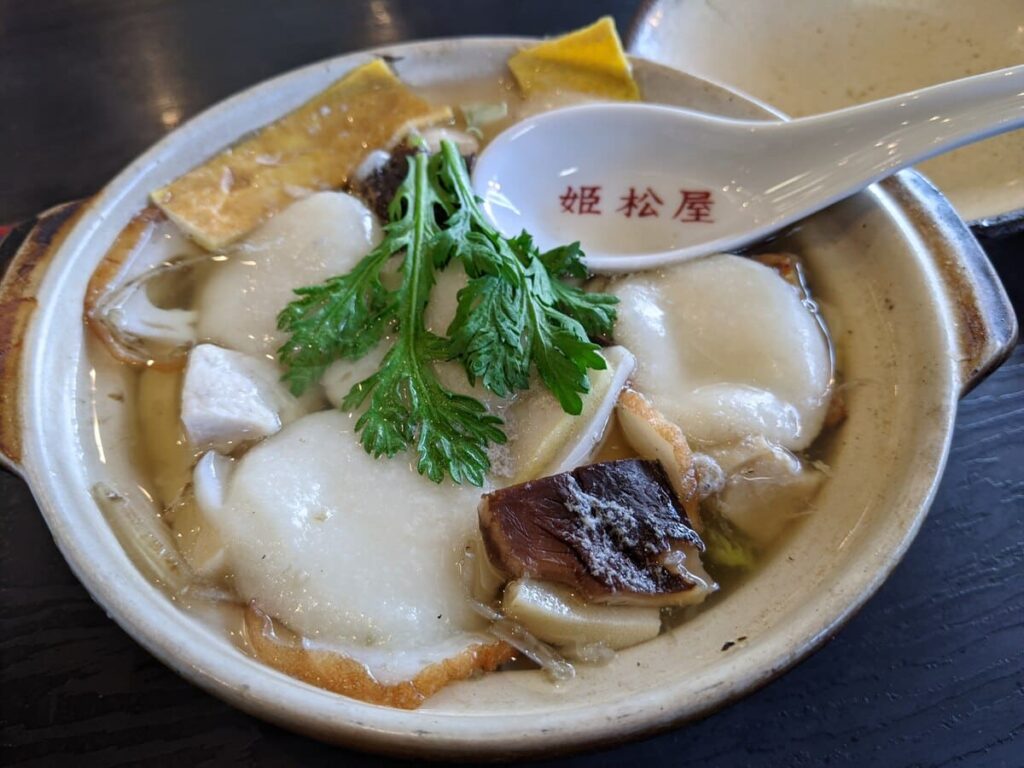 The origin of guzoni is said to date back to the Shimabara Rebellion that occurred in 1637.
At that time, Shiro Amakusa and the people of Shimabara were besieged and fought against approximately 37,000 Catholic believers. At that time, it is said that they fought for about three months, storing rice cakes as military provisions, collecting various ingredients from the mountains and the sea, and cooking zoni to stay nourished.
Inohara hardware store
Inohara Hardware Store is a hardware store founded in 1877. It is the second oldest hardware store in the Kyushu region, and the building is designated as a nationally registered tangible cultural property.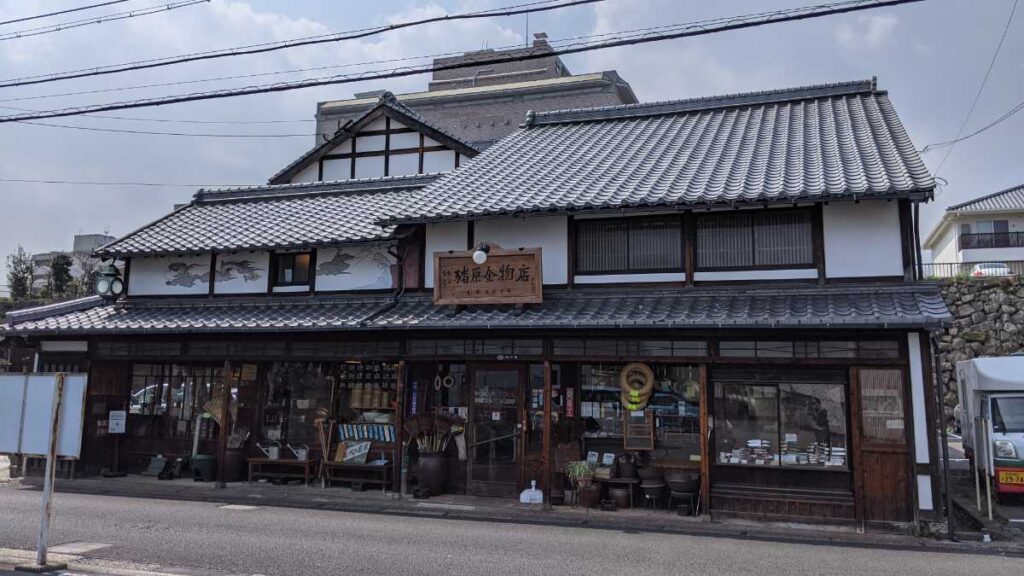 Inohara Hardware Store carries a wide selection of old-fashioned and rare hardware.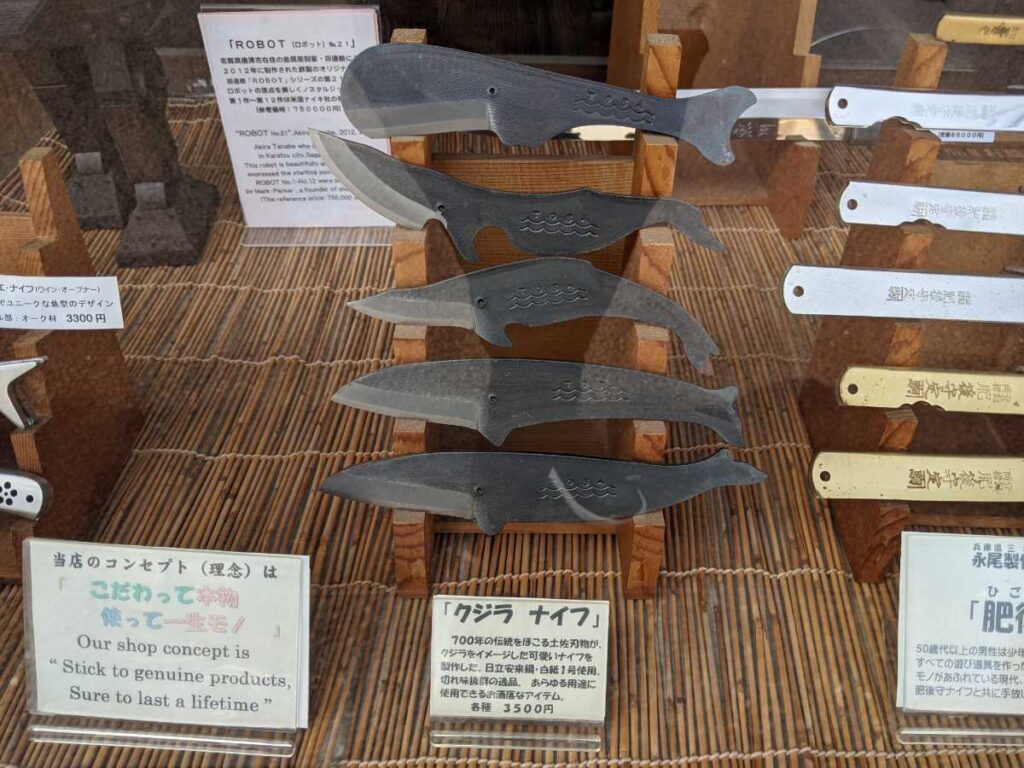 The product concept is "high quality and lifetime use".
Their spirit will surely touch your heart.
At the coffee shop attached to the hardware store, you can enjoy delicious meals in a Japanese-style interior.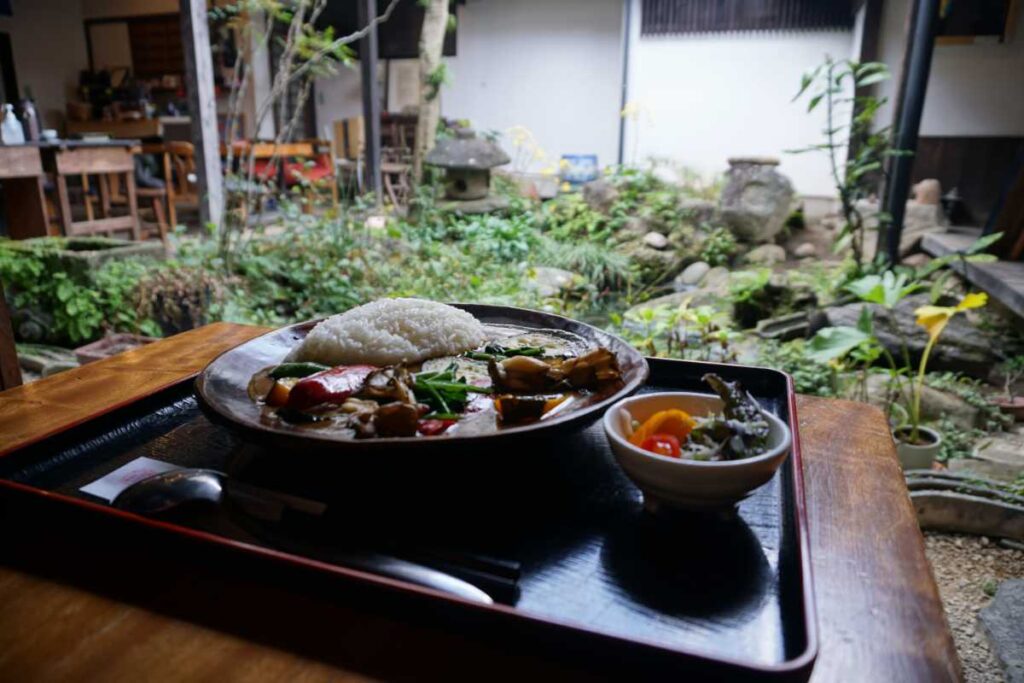 ▼Shimabara Castle surrounding map
Enjoy Shimabara Castle using all five senses!
Shimabara Castle is a tourist destination full of attractions that you can not only see, but also eat, touch, and enjoy.
Please come and visit us once!
See you in another article👐
Basic information about Shimabara Castle
| | |
| --- | --- |
| Location | 1-1183-1 Jonai, Shimabara City, Nagasaki Prefecture Find directions with Google Maps |
| Opening hours | 9:00~17:30 (Admission is until 17:00) |
| closing day | No holidays |
| Admission fee | Adults: 700 yen / Elementary, junior high and high school students: 350 yen Groups of 15 or more…Adults: 440 yen / Elementary, junior high and high school students: 220 yen Discount for persons with disabilities… Adults: 440 yen / Elementary, junior high and high school students: 220 yen The amount is Price includes tax. The admission fee is the same for the three buildings: the castle tower, the Tourism Reconstruction Memorial Hall, and the Seibo Memorial Hall. |
| parking | Capacity for approximately 90 vehicles: General vehicle: 500 yen / Small bus: 750 yen / Large bus: 1,500 yen / Motorcycle: 200 yen Prices include tax. |
Excerpt from Shimabara Castle official website (as of 2023)